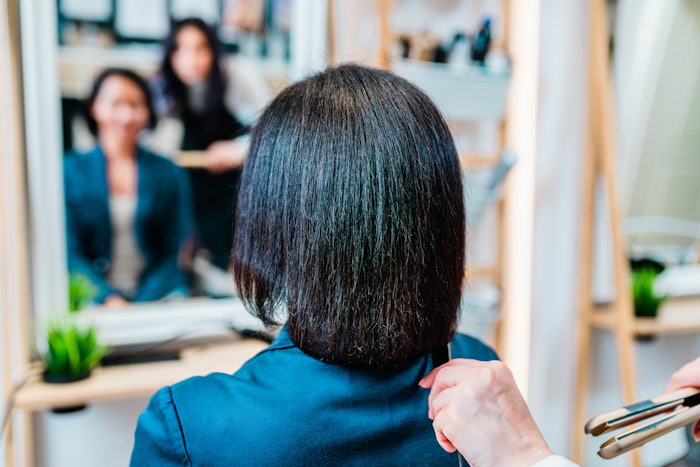 hedgehog94 at Adobe Stock
Per Reuters, a legal fight over hair relaxers and potential related cancers will move forward. The battle involves more than 8,000 suits accusing Revlon, L'Oreal USA and several smaller cosmetic companies of "negligence," "defective" product design and "failure to warn customers of the risks" related to chemical hair relaxer products. 
The plaintiffs claim the products can potentially "cause cancer and other injuries."
The ruling was made by Judge Mary Rowland, a U.S. District judge based in Illinois.
As reported in 2022, the lawsuit follows the release of findings published in the Journal of the National Cancer Institute associating hair straightening product use with incident uterine cancer. The study did highlight the fact that Black women could be disproportionately affected, as 60% of the 33,947 total participants who reported using hair straighteners self-identified as Black women.
The suit has been moving through the courts since at least 2022 and reflects a wider turn against relaxing products.
Earlier this year, racial justice organization Color of Change urged consumers to sign a petition demanding that Target, ShopRite, Giant, Food Lion and other major retailers remove "toxic" products such as lye relaxers and hair dyes from shelves.
The group cited studies linking the use of these products to several health issues as the driver for the petition, and the fact that these products are used disproportionately by Black consumers.