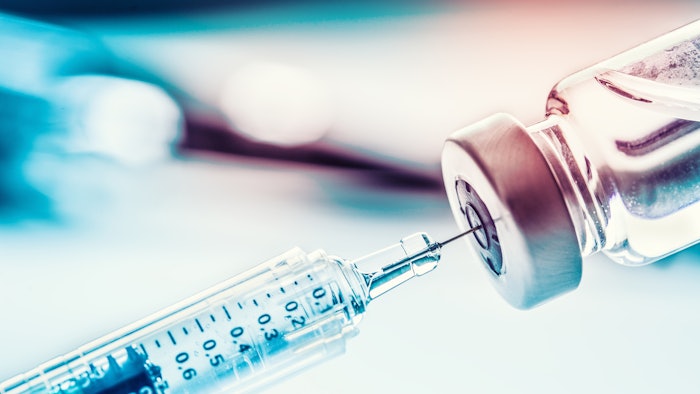 This month MedEsthetics is helping you close out 2020 on a good note with a range of articles aimed at improving patient care, practice growth and keeping you and your providers in compliance.
Top 3 MedEsthetics Articles for Nov./Dec.
Legal Issues: Risks of Foreign-Sourced Injectables. The cases I have handled for dermatologists and cosmetic surgeons have typically begun when the doctor received an unsolicited fax or email from a company claiming to be a pharmacy and offering discounted prices on injectables, including a variety of fillers and, most often, Botox. Intrigued by the lower price, the doctor purchased the products, which were delivered via next day air, an administrator at the office unpacked and stored the products with the rest of the clinic's injectables, and the doctor used them on patients.
Continue reading to learn more about physician penalites and the "good faith" defense in our Digital Magazine...
Newsmakers: Helium Plasma Resurfacing. Though the technology is already in use in medical practices across the country, a new indication for the J-Plasma from Apyx Medical (formerly Bovie Medical) may be coming soon. In the past year, Lasers in Surgery and Medicine has published three studies on the use of the helium plasma-based device for skin resurfacing. The research was spurred by the growing off-label use of the device in plastic surgery centers. "We kind of went in reverse order," explains J. David Holcomb, MD, facial plastic and reconstructive surgeon and co-author of the studies. "In an ideal world, you would do animal studies and then human studies. But because this device was already FDA-approved—but not for dermal resurfacing—the company wanted to go back and start with animal studies."
Continue reading about Helium Plasma Resurfacing in our Digital Magazine...
Taking Shape. With a growing range of technologies geared toward reducing fat, toning muscles and tightening skin, providers are learning how and when to combine treatments for optimal outcomes. Body contouring technologies have come a long way in a short time. Gone are the days that providers need to carefully manage expectations to ensure patients recognize the minimal outcomes they can expect. With a range of technologies designed to destroy fat cells, stimulate collagen and tone muscle, you can now offer dramatic outcomes without breaking the skin. The key is understanding how each technology works and how they can be combined to offer visible improvement in size and shape.
Continue reading to learn how physicians are combining body contouring modalities..