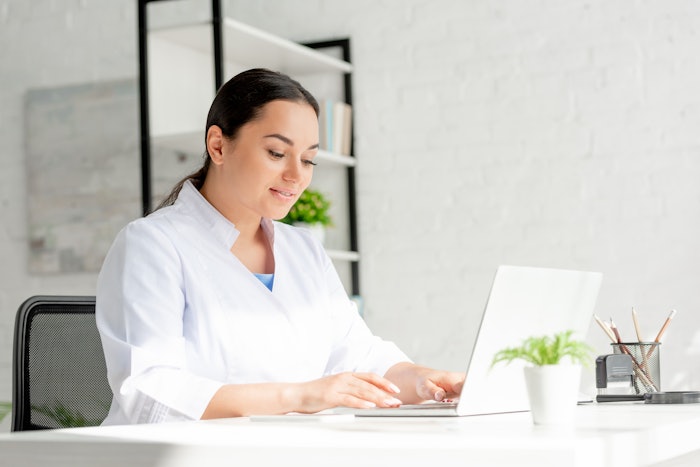 HMP Global has announced the Education Accelerator Initiative, a scholarship program that will provide complimentary access to the inaugural Dermatology Week event, to take place September 16-19, 2021.
HMP Global produces accredited medical education events and evidence-based content for the global healthcare community across a range of therapeutic areas. 
The Dermatology Week event will feature four days of education, exploring the latest clinical research and approaches, with an emphasis on "dermatology over destination." The program will be delivered virtually.
Featured sessions include:
"Taking the Next Step in Moderate-to-Severe Atopic Dermatitis: Novel and Emerging Treatments and Best Practices" - Thursday, September 16 - 11:25 am EDT
"COVID-19: Associated Dermatological Manifestations" - Friday, September 17 - 6:20 pm EDT
"Challenging Cases & Practical Approaches: Facial Erythema of Rosacea" - Saturday, September 18 - 5:05 pm EDT
"Dermoscopy Utilization in Early Melanoma Identification" - Sunday, September 19 – 2:05 pm EDT
"Dermatology Week will be delivered by outstanding experts from across the nation who are actively shaping the future of dermatological care," said Dr.  Joel M. Gelfand, MD, MSCE, professor of dermatology and epidemiology at the University of Pennsylvania Perelman School of Medicine.. "Every session on the agenda has been designed to cumulatively yield an engaging, stimulating, and comprehensive educational experience that will equip dermatological professionals with practical strategies to improve patient outcomes – today and tomorrow. The scholarship program ensures as many professionals as possible have access to this important education."
Attendees can earn up to 28 CE credits and will have six-months of on-demand access to all sessions.
The educational program has been developed in conjunction with and endorsed by the Dermatology Nurses' Association (DNA), the National Psoriasis Foundation (NPF) and the National Rosacea Society (NRS).