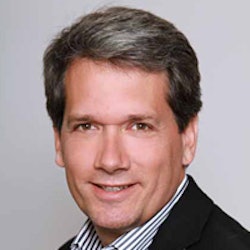 In a multi-center study of aesthetic patients, an overwhelming majority reported that they were uncomfortable and self-conscious following their cosmetic procedures. While some of these patients simply cancel their social engagements for the day, others may resort to mass retail cosmetics for cover up, damaging their sensitive postprocedure skin. Practitioners can help by implementing simple post-treatment skincare protocols in the treatment room.
In this webinar, physicians, practice managers and skincare specialists will learn:
How to incorporate postprocedure skincare protocols that improve patient comfort and appearance, ultimately leading to increased patient satisfaction
How skincare services enhance the overall patient experience with your practice
How to introduce skincare products as part of a back-bar protocol that supports and improves retail sales
Ted Ebel has 20 years of experience in the health care, wellness and consumer products industries and currently serves as chief business officer at Colorescience, and board member for Menlo Therapeutics and Vitamedica. Prior to joining Colorescience, Ebel was senior vice president of corporate development for SkinMedica.
View Webinar