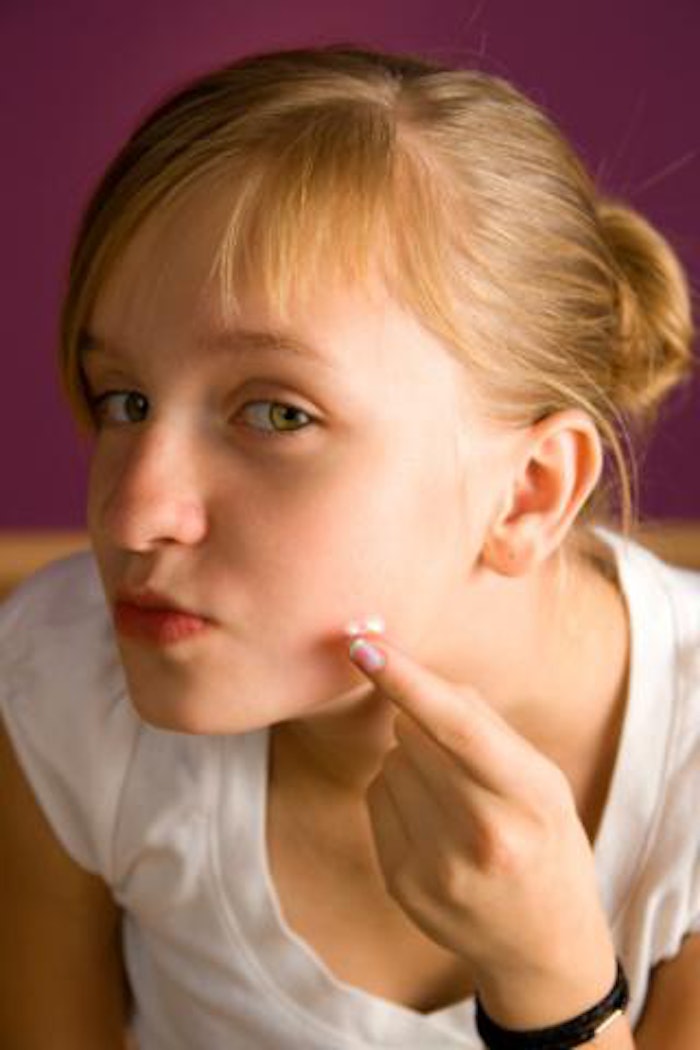 The United States Food and Drug Administration (FDA) has approved Epiduo Gel (adapalene 0.1%/BPO 2.5%) from Galderma Laboratories to treat acne in children as young as nine years old. The gel was previously approved for patients 12 years of age and older.
"Pediatricians and dermatologists are seeing a steady increase in children reaching puberty at an earlier age and, consequently, many children are dealing with acne sooner than traditionally observed," said Dr. Lawrence Eichenfield, chief of pediatric and adolescent dermatology at Rady Children's Hospital, San Diego and at the University of California, San Diego. "Given the nature of acne, and its direct relationship to puberty and hormones, the focus of acne treatment has been on teenagers, leaving the younger age group with limited FDA approved treatment options. With Epiduo Gel's newly approved age indication starting at nine years old, pediatricians and dermatologists now have a safe and effective treatment for children with early acne."
The recent FDA approval is based on data from a 12-week multicenter, randomized, vehicle-controlled, double-blind pediatric study that evaluated the safety and efficacy of Epiduo Gel in 285 acne sufferers aged 9 to 11 years. Results showed that:
• Epiduo is safe and effective in this younger population known to have more sensitive skin. The results of this pediatric clinical study were similar to those observed in prior Phase 3 clinical studies that included patients 12 years of age and older.
• Nearly 70% of parents with children in the Epiduo Gel treatment group saw improvement in their child's acne compared to only 23% of parents with children on placebo.
• Similar to the prior Phase 3 clinical studies for patients 12 years and older, common side effects reported in this study included skin burning sensation, skin irritation, skin discomfort, dry skin and erythema.
Image copyright Thinkstock/istockphoto