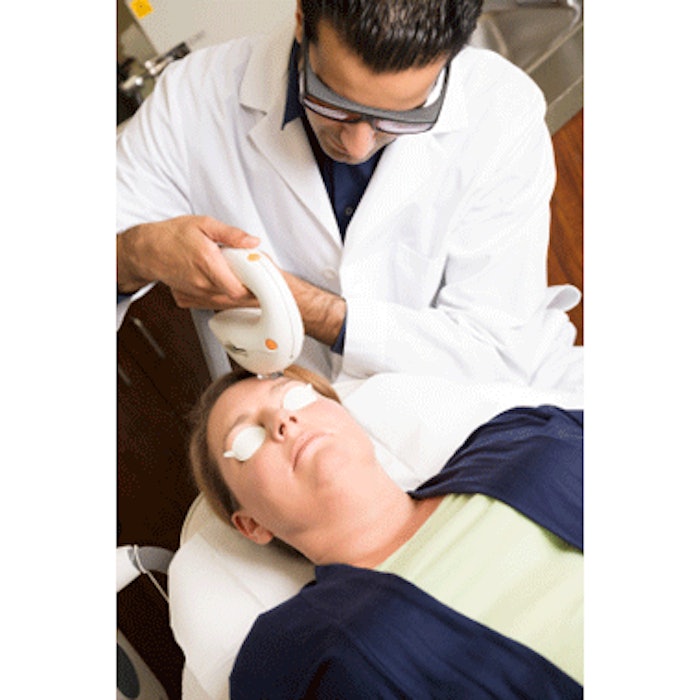 Photomodulation with a 635nm light-emitting diode (LED) reduces both the intensity and duration of post-CO2 fractional laser erythema, showing a significant reduction in redness at day four. For their split-face study, "Efficacy of Light-Emitting Diode Photomodulation in Reducing Erythema After Fractional Carbon Dioxide Laser Resurfacing: A Pilot Study" (Dermatologic Surgery, August 2013), researchers In Y Oh, MD, et al, of the College of Medicine, Chung-Ang University, Seoul, South Korea, treated half of the faces of 10 Korean patients with a 635nm LED array immediately following full-face fractional skin resurfacing and once a day for seven days following treatment.
Redness was evaluated through clinical photographs, subjective physician assessment and chromometer erythema index. Clinical improvement was assessed using a 5-point grading scale.
The researchers found that post-treatment erythema resolved faster on the experimental side than the control side with statistically significant improvements first noted on day 4.
Image copyright istockphoto.com