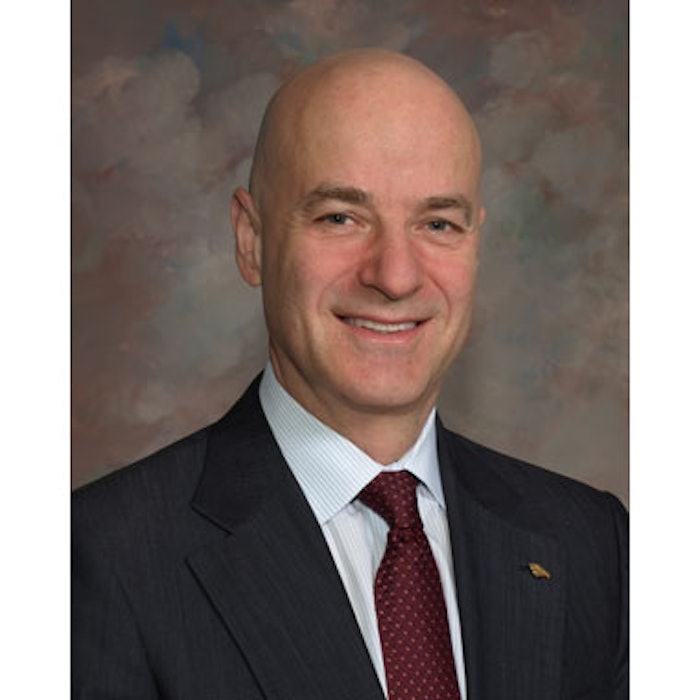 George J. Hruza, MD, MBA, of Chesterfield, Missouri, has been named Public Policy Director for the American Society for Laser Medicine & Surgery (ASLMS). This is a new position. According to the Society's board policies, "The Public Policy Director shall identify and prioritize relevant state and federal legislative and regulatory proposals that relate to this purpose and impact members of the ASLMS."
Dr. Hruza is clinical professor of dermatology and otolaryngology at the St. Louis University School of Medicine in Missouri and director of the Laser & Dermatologic Surgery Center in St. Louis, where he oversees an American College of Mohs Surgery-approved dermatologic surgery fellowship training program.
"The new position will enhance the ASLMS's function as a resource for the U.S. Food & Drug Administration (FDA) in discussing ways to improve the ability of getting safe and effective devices available for the treatment of our patients. I will work with other organizations with an interest in energy-based medical technologies to help educate regulators and legislators and to comment on relevant proposed regulations or legislation about the safe, effective and ethical use of energy-based devices," said Dr. Hruza.
"ASLMS is delighted to have Dr. Hruza, past president of the organization, as the first Public Policy Director. Dr. Hruza brings a wealth of experience and knowledge to the position and he will no doubt represent ASLMS very nicely in the area of public policy as it relates to lasers and energy devices," said Jeffrey S. Dover, MD, president of ASLMS.
Image: George J. Hruza, MD