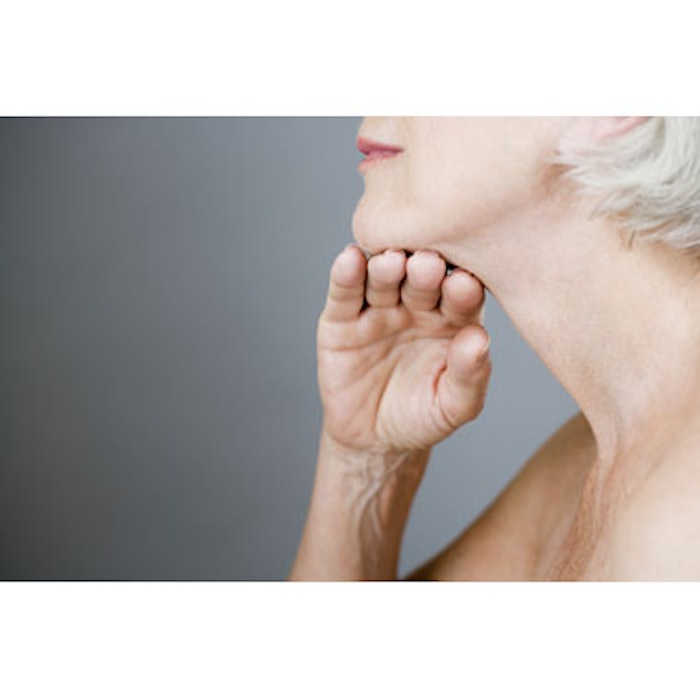 In a retrospective study published in the Journal of Drugs in Dermatology (December 2014), Douglas J. Key, MD, et al, analyzed the safety and efficacy of ThermiTight, an RF-based device that uses percutaneous probes to deliver energy for subdermal heating.
Researchers evaluated 35 patients who underwent ThermiTight treatments under the chin and in the jowls. Probe temperature was set and maintained between 50°C and 60°C, with the clinical endpoint being a 42°C epidermal temperature. The probe was guided to treat a surface area of 3.0cm2 every two minutes. Blinded reviewers were randomly presented with photographs (taken at baseline and 30 days post-treatment) that they rated using a 4.0 skin laxity scale.
The reviewers correctly identified whether a photo was taken at baseline or postprocedure 89% of the time, and the statistically significant (P < 0.0001) mean skin laxity score change was -0.78. No adverse events were reported. The researchers therefore concluded that the ThermiTight protocol is safe and effective for skin tightening.
Image copyright Getty Images.