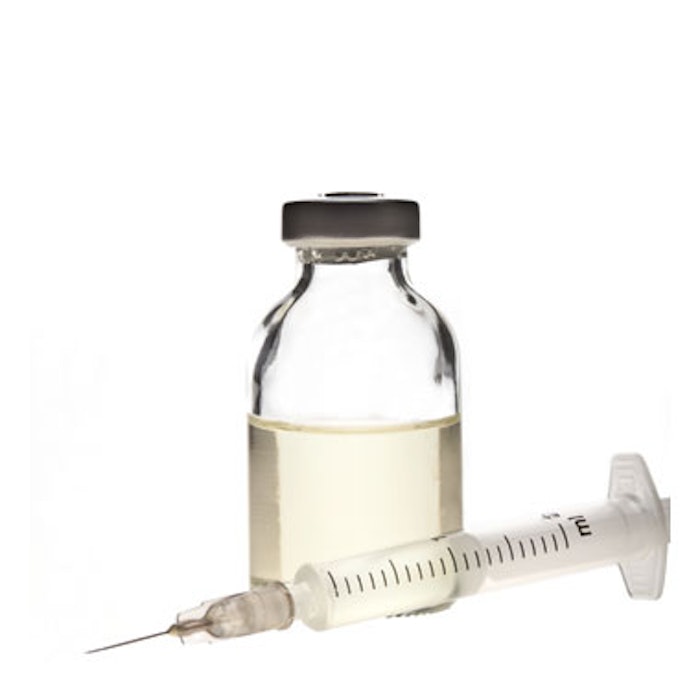 Biopharmaceutical company Revance Therapeutics announced the initiation of the Phase 2 BELMONT trial—a randomized, double-Blind, dosE ranging, active and pLacebo controlled, Multicenter study to evaluate the safety and efficacy and duration Of effect of RT002, a botuliNum toxin Type A injectable.
Intended to treat glabellar lines, RT002 is an investigational product designed to offer more targeted delivery of botulinum toxin to treatment sites. Combining a proprietary, pure 150kD botulinum toxin type A molecule—without any accessory proteins or animal-derived components—with TransMTS peptide delivery technology, the company notes that RT002 also has the potential to address additional therapeutic indications where more targeted delivery is required or longer duration is desired, e.g., in movement disorders, urology or ophthalmology.
The BELMONT study will evaluate the safety, efficacy and duration of three doses of RT002, the labeled dose of BOTOX Cosmetic (the current market leader) and a placebo control. Approximately 250 subjects are expected to enroll at up to 10 sites in Canada. Primary endpoints include investigators' assessment of glabellar line severity at maximum frown at Week 24, and median duration of effect from the date of treatment back to baseline severity. Participants will be randomized one-to-one across five study arms receiving one of three doses of RT002, BOTOX Cosmetic or placebo.
Results of a Phase1/2 study demonstrated a median duration of 29.4 weeks, exceeding the labeled duration of currently marketed botulinum toxin products for glabellar lines.
"The opportunity for a longer-lasting, more targeted neurotoxin is tremendous as it offers the potential for improved patient satisfaction and safety with longer-lasting results," said Dan Browne, co-founder, president and CEO of Revance Therapeutics. "Based on the current progress of our program, we expect to report top-line data from this Phase 2 study in late 2015."
Image copyright Getty Images.