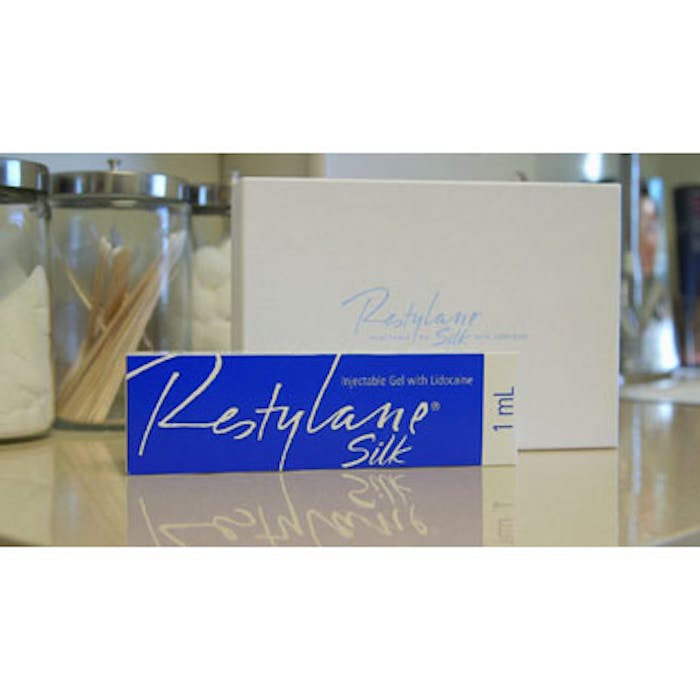 Global healthcare company Galderma has announced that Restylane Silk, the first and only dermal filler FDA-approved for lip enhancement and the treatment of perioral lines and wrinkles, is now available in the U.S.
In a clinical study involving 221 patients, researchers observed that 77% of patients treated with Restylane Silk showed an improvement in lip fullness eight weeks post-treatment, and 59% of treated patients maintained lip fullness for six months. In the same study, 98% of patients reported a visible improvement in the fullness of their lips 14 days after injection, and 76% reported that they still had lip improvement six months following injection. The most common side effects were swelling, tenderness, bruising, pain and redness. The majority of these side effects were mild and decreased in severity within two to seven days.
"Restylane Silk is an exciting advancement on the safe, effective and proven Restylane technology that was engineered specifically to treat the sensitive and delicate area in the lips and around the mouth," said Kenneth Beer, MD, director of Kenneth Beer MD PA Cosmetic, Surgical and General Dermatology in Palm Beach, Florida, and an investigator in the Restylane Silk Phase 3 registration trial. "The clinical results we observed from the Restylane Silk trial demonstrated significant improvements in lip fullness, the smoothing of wrinkles around the mouth and showed extremely high levels of patient satisfaction."
For more information, visit www.restylanesilk.com.
Image courtesy of Galderma.