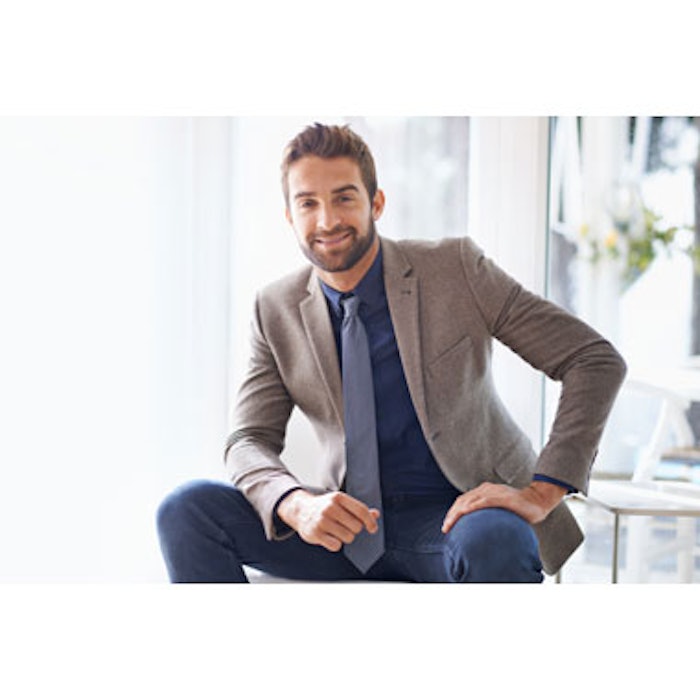 A survey of 618 men conducted by the American Academy of Facial Plastic and Reconstructive Surgery (AAFPRS) revealed that 31% of respondents are "extremely likely" to consider a cosmetic procedure—either surgical or nonsurgical. Within this group, 58% were between the ages of 25 to 34 years; 34 percent were 18 to 24 years old.
Hair loss topped the list of concerns for all men surveyed with 60% saying that their hair (or lack thereof) bothers them most. Skin and eyes were tied for second at 44%, while 22% of respondents were bothered by their chin and neck. Only 19% of men were concerned with facial wrinkles, and the majority of respondents said they did not mind some distinguishing forehead wrinkles.
The reasons for seeking cosmetic enhancements included: to feel better about themselves (44%), to please a partner (31%), to look less tired and stressed (31%), and to remain competitive on the job (25%).
"We see a lot of men coming in wanting to look less tired," said Fred G. Fedok, MD, president of the AAFPRS. "Blepharoplasty in conjunction with a neuromodulator such as Botox for crows feet is a popular combination to reverse puffy, sagging and perpetually tired-looking eyes."
Image copyright Getty Images