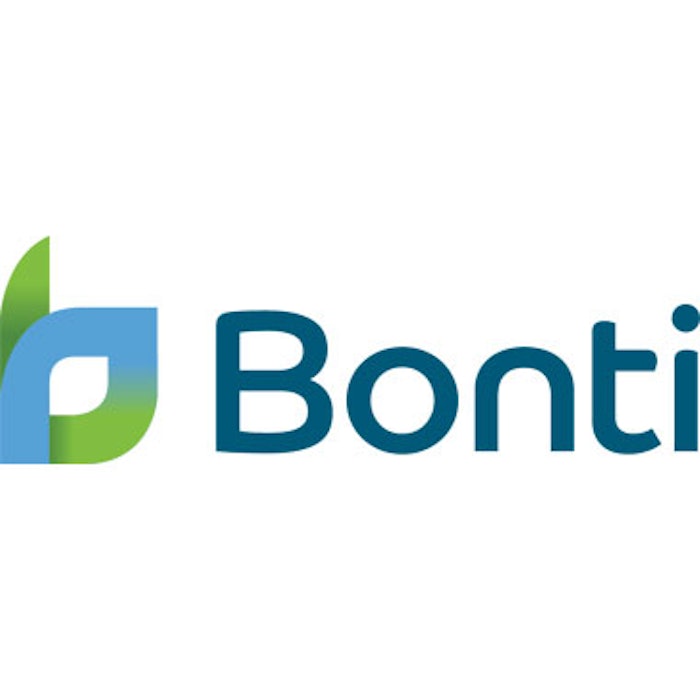 Bonti, a clinical-stage biotechnology company, has announced topline results of the first clinical study of its lead product candidate, EB-001, in glabellar lines. EB-001 is a novel serotype E botulinum neurotoxin with a unique efficacy profile, characterized by fast onset of action (about 24 hours) and short duration of effect (about 4 weeks).
The study achieved its objectives and confirmed both favorable safety and the expected clinical efficacy profile. Key findings of efficacy results included: EB-001 demonstrated dose-dependent clinical activity and efficacy at multiple doses. At the high dose cohorts, a 2-point response (assessed by the investigator) was observed within 24 hours of injection. At the two high doses, a 2-point response was reported in 80% of EB- 001 subjects and in 14% of the placebo group. The duration of clinical effect was two to four weeks post-injection in the high dose groups.
The randomized, double-blind, placebo-controlled, ascending dose cohort study was conducted at two U.S. sites. A total of 42 subjects were randomized to the seven cohorts; 35 received active drug and seven received placebo. The study enrolled toxin-naive adults with moderate to severe glabellar (frown) lines and each subject received a single treatment cycle comprising five injection sites in the forehead glabellar muscles.
All doses evaluated in the study were well tolerated and there were no serious adverse events or discontinuations due to adverse events (AEs). The overall incidence of treatment-emergent AEs was was 0% in the placebo group and 14% of EB-001 subjects. AEs included headache, sore throat and flu-like symptoms, and were transient and mild or moderate in severity. There were no AEs related to local spread of toxin reported at any dose.
"The conclusion of this landmark first-in-human clinical study along with its positive results are tremendously exciting and pivotal for the Bonti team and for our overall development efforts," said Fauad Hasan, co-founder and CEO at Bonti. "We are exceptionally grateful to our clinical investigators and to the subjects in the study. As we previously remarked, the results from this study are important in addressing significant unmet needs in facial aesthetics. They also enable us to move forward with our therapeutic development efforts to evaluate EB-001 as a long-acting, non-opioid solution for the treatment of focal musculoskeletal pain."
"I was excited to study this investigational drug and believe that EB-001's unique product profile differentiates it from, and ultimately complements, the botulinum neurotoxins currently on the market," commented Dr. Steve Yoelin, one of the study's principal investigators. "EB-001 will likely expand the aesthetic market because it appears well suited to treat both neurotoxin-naive patients looking to sample neurotoxins using a short-duration variant such as EB-001 as well as current neurotoxin patients looking to supplement their treatments."