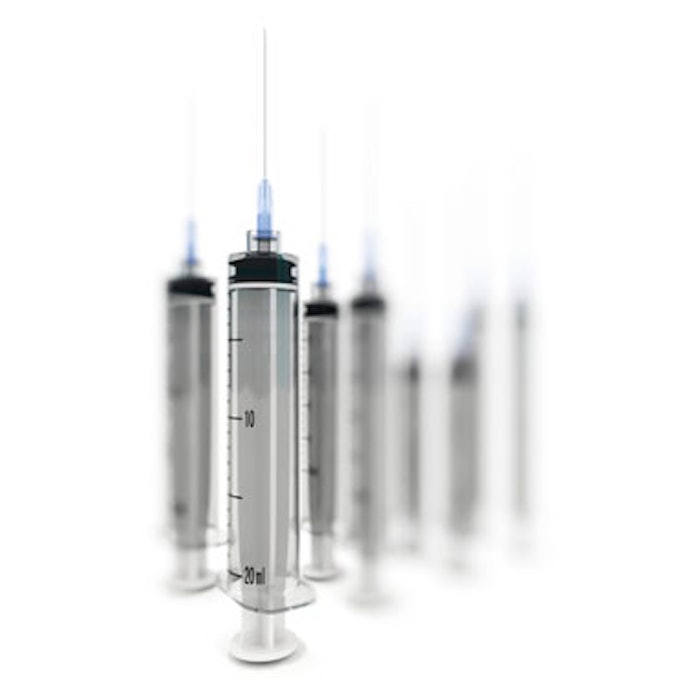 Practices that are importing injectable skin lighteners or developing their own compounded injectable products for sale to patients should be aware that a federal judge has entered a consent decree of permanent injunction on behalf of the United States Food and Drug Administration against Flawless Beauty, a New Jersey company. The injunction orders the company to stop selling injectable skin whitening products as well as beauty products containing human placenta and recall some of its products because they are unapproved new drugs that may be unsafe, putting consumers at risk. Under the consent decree, the company has 20 days to recall all ampules or lyophilized vials, including those sold as part of whitening kits, and all injectable products.
According to the complaint for permanent injunction, the company sold unapproved and improperly labeled (misbranded) drugs which present serious public health risks, particularly purportedly sterile injectable skin whitening drug products. In a recently updated notice for consumers, the FDA warns that it has not approved any injectable drugs for skin whitening or lightening and that intravenous and intramuscular administration of these unapproved drugs, for which sterility cannot be assured, could result in serious health risks. Some of the products sold by Flawless Beauty also implied FDA approval or endorsement, which the company did not have.
"Despite repeated warnings, Flawless Beauty continued to put patients at risk by selling potentially dangerous and unproven treatments to consumers," said Donald D. Ashley, J.D., director of the Office of Compliance in the FDA's Center for Drug Evaluation and Research. "We urge consumers to beware of these and other unproven drug products that use deceptive marketing tactics to sell their unsafe products."
In September 2014, U.S. Marshals seized various unapproved and improperly labeled drug products sold and distributed by Flawless Beauty at the request of the FDA, including numerous injectable skin whitening products such as the Relumins Advanced Glutathione kits and Tatiomax Glutathione Collagen Whitening kits. Despite this seizure action, the company and its owners continued marketing and distributing unapproved drugs, which prompted federal authorities to seek further enforcement action.
Image copyright Getty Images