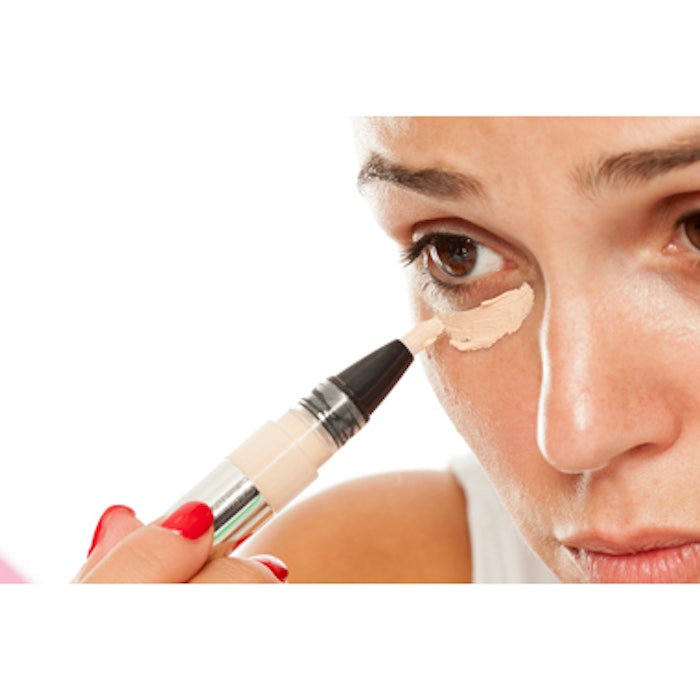 Multiple sessions with a picosecond 755nm alexandrite laser significantly reduced infraorbital hyperpigmentation, while a single-session dual-wavelength 532nm and 1,064nm picosecond laser treatment offered no significant improvement, according to a study published in the January 2018 issue of Lasers in Surgery and Medicine.
Monique J. Vanaman Wilson, MD, et al, performed two separate prospective, open-label, evaluator-blinded trials. In the first, 19 adults underwent one treatment session with a dual wavelength (532nm and 1,064nm) picosecond laser with a fractionated lens. Treatment was delivered in consecutive passes. In the second, 10 adults underwent three treatment sessions with a picosecond 755nm laser with a fractionated lens. Treatments were spaced three weeks apart. Blinded evaluators assessed infraorbital hyperpigmentation and improvement compared to baseline in both studies.
At day 60, blinded-investigator assessment revealed no significant improvement in infraorbital hyperpigmentation for subjects treated with the dual-wavelength laser. The picosecond 755nm alexandrite laser, however, significantly improved infraorbital hyperpigmentation by day 42 with improvement maintained through day 132.
Image copyright Getty Images