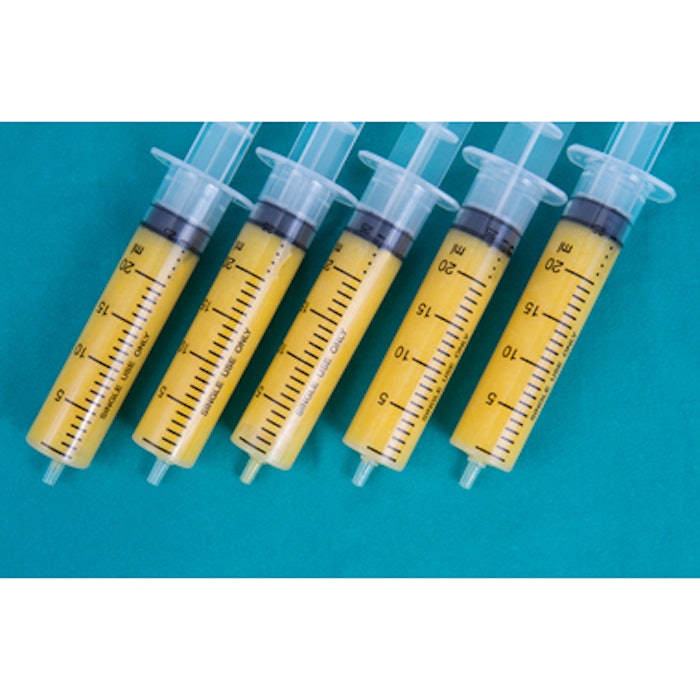 A study comparing three methods of adipose tissue preparation—cotton pad filtration, centrifugation and sedimentation techniques—for autologous fat grafting for facial asymmetry revealed a statistically higher percentage of volume maintenance with cotton pad filtration one year after implantation. Rongwei Wu, MD, et al, randomized 63 patients (21 per group) treated for facial asymmetry at the Plastic Surgery Hospital, Chinese Academy of Medical Sciences and Peking Union Medical College (between September 2015 and December 2016) to 1 of 3 fat-processing techniques: sedimentation, centrifugation, and cotton pad filtration. Patients underwent 3D scanning preoperatively and at 1, 3, 6 and 12 months postoperatively.
Thirty patients completed the follow-up (23 women and 7 men; average age at time of surgery was 22.2 years). The mean percentage of volume maintenance of the three groups at 1, 3, 6 and 12 months postoperatively was, respectively, 49%, 45%, 43% and 41% for the cotton pad filtration group; 41%, 38%, 36% and 34% for the centrifugation group; and 37%, 34%, 31% and 31% for the sedimentation group.
The study was published online in JAMA Facial Plastic Surgery on January 11, 2018.
Image copyright Getty Images