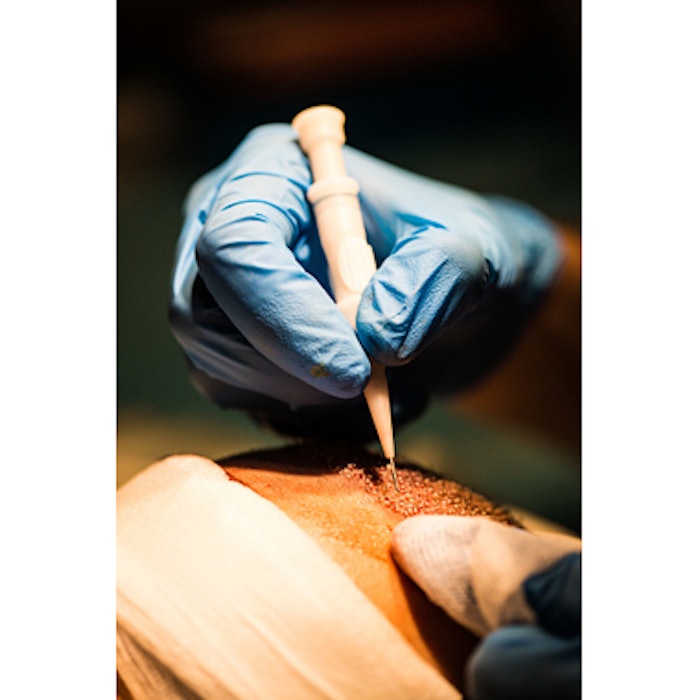 The International Society of Hair Restoration Surgery (ISHRS) is changing its terminology of the hair transplantation method known as FUE from Follicular Unit Extraction to Follicular Unit Excision in an effort to clarify the surgical aspect of the procedure.
"The purpose of clarifying that surgical graft removal with FUE involves excisions of hair and tissue is to make this terminology more scientifically, clinically and surgically accurate," said Ricardo Mejia, MD, ISHRS board member and chair of the ad hoc committee on issues pertaining to the unlicensed practice of medicine. "When performed by qualified, properly trained hair restoration surgeons, hair transplantation is a safe and highly effective procedure to correct hair loss. However, it is a cosmetic surgical procedure and any attempt to downplay the significant surgical aspects of FUE to appear less invasive is misleading and potentially dangerous to patients."
Dr. Mejia explained that the term "extraction" implies to some patients a nonsurgical procedure that only involves "extracting" hairs, as if they were being plucked out of the scalp without surgery. "Amending FUE terminology is one more way that we can inform patients about the true surgical nature of the procedure so they can make better decisions about their choice of physician and treatment," he said.
Image copyright Getty Images