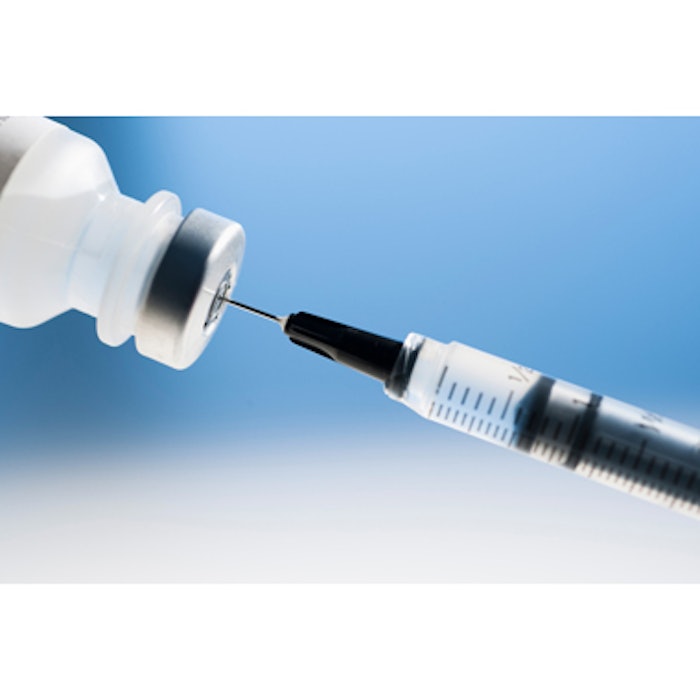 A split-scar study from China revealed that botulinum toxin injections produce narrower, flatter surgical scars when compared to placebo. Between June 2015 and October 2015, Li Hu, PhD, MD, et al, randomly injected botulinum toxin type A into one side of a postoperative scar of 16 consecutive patients undergoing facial surgery. The other side of the scar was injected with 0.9 percent saline. Six months after surgery, standardized digital photographs were taken, and two blinded plastic surgeons made clinical assessments using the Vancouver Scar Scale (from 0 to 10, with 0 = worst and 10 = best). Scar width was also measured at this time.
Fourteen patients completed the six-month follow-up visit. The mean Vancouver Scar Scale score was 4.68 ± 2.34 for the botulinum toxin type A–treated half of the scar and 5.24 ± 2.55 for the control half, which was not statistically significant. But there was a significant difference in the Vancouver Scar Scale height score (0.47 ± 0.56 versus 0.76 ± 0.77) and scar width (0.32 ± 0.15 mm versus 0.43 ± 0.15 mm).
The study was published in Plastic and Reconstructive Surgery (March 2018).
Image copyright Getty Images