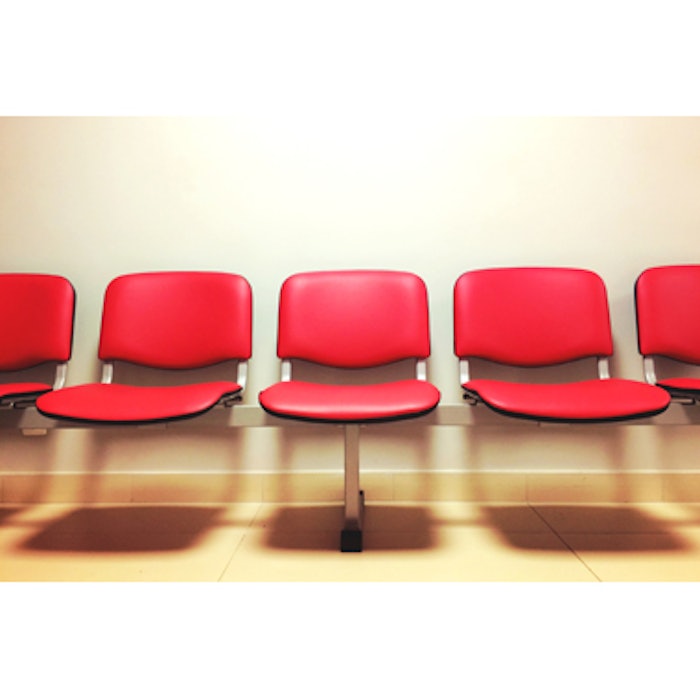 If you have ever wondered how important wait times are to your patients, a new report from Vitals, a company that educates consumers on healthcare decisions, may shed some light. The 9th Annual Vitals Wait Times Report revealed that 84 percent of patients rate wait times as "somewhat important" or "very important" to the overall experience at a doctor's office; 30 percent of respondents reported they've walked out of an appointment due to long waits; and 1 in 5 have changed doctors because of long wait times.
According to the company, the importance of wait time can be seen in the correlation between the amount of time a patient waits and a doctor's average rating on its vitals.com website. Physicians with five-star ratings had, on average, 13-minute, 17 second wait times. Doctors with a one-star rating had a wait time average of 34 minutes, 11 seconds.
What do people do as they wait for their doctors? Forty-four percent said they look at their phones or other electronic devices; 55 percent said they browse through the stacks of magazines in waiting rooms.
Results of the report are compiled from patient-reported wait times from 2008 through the end of 2017 and 675 online respondents to a March 2018 poll conducted by Vitals.
Image Creative Commons/Pexel