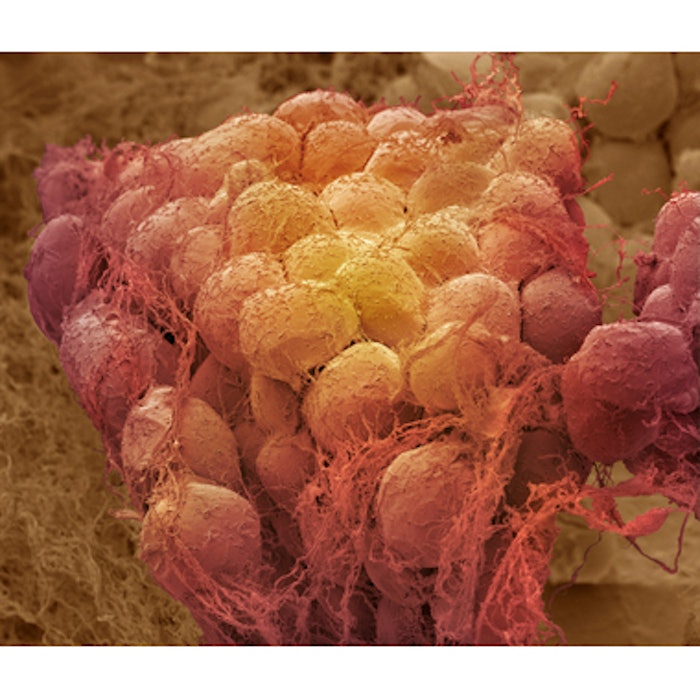 Co-transplantation of fat with nanofat promotes neovascularization and improves fat graft survival, according to the results of a mouse study performed by Qian Yu, PhD, et al, of the department of plastic and reconstructive surgery at Shanghai 9th People's Hospital in Shanghai, China.
The researchers grafted fat under the scalps of nude mice. They added nanofat—prepared via mechanical emulsification and filtration—to the harvested fat in two groups. One group received fat with no nanofat to act as a control. Twelve weeks after transplantation, they dissected the grafted fat and measured graft weight and volume. Capillary density was measured through histological evaluation.
Both groups that underwent co-transplantation of fat with nanofat showed higher graft weight and volume retention and higher capillary density compared to controls. There were no significant differences in outcomes between the two nanofat volumes.
The study was published in the June 2018 issue of Aesthetic Surgery.
Image copyright Getty Images