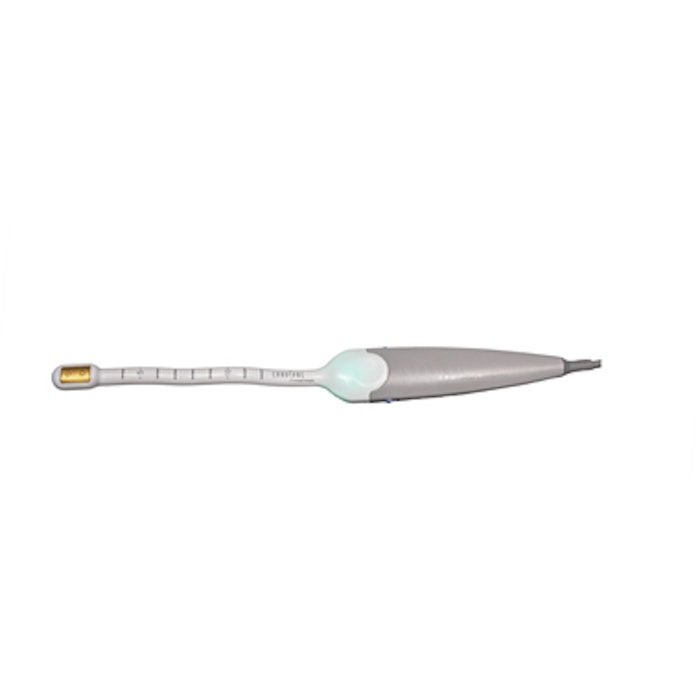 TempSure Vitalia, an FDA-cleared and Health Canada-approved advanced radiofrequency treatment from Hologic's Cynosure division is now available in North America. The treatment, which is administered using a probe specifically designed for women's genitalia, delivers therapeutic heat to internal and external vaginal tissue to improve local circulation. Treatments can last between 15 and 30 minutes, depending on the treatment area, and there is no downtime once the procedure is complete.
TempSure Vitalia features the company's Therapeutic Logic Control (TLC)—a time and temperature monitoring system that ensures treatment will begin only when the target tissue is at therapeutic temperature, helping deliver consistent results procedure after procedure. The device also has a unique dose counter that monitors and effectively delivers the recommended dose of radiofrequency energy to the target area.
"TempSure Vitalia responds to customers who expressed a need for a consistent and effective intimate wellness therapy that takes the guesswork out of radiofrequency treatments," said Kevin Thornal, Hologic's Division President, Cynosure. "It also expands the offerings on our TempSure radiofrequency platform."
For more information, visit https://www.cynosure.com/product/tempsure-vitalia/.
Image: Vitalia RF Handpiece