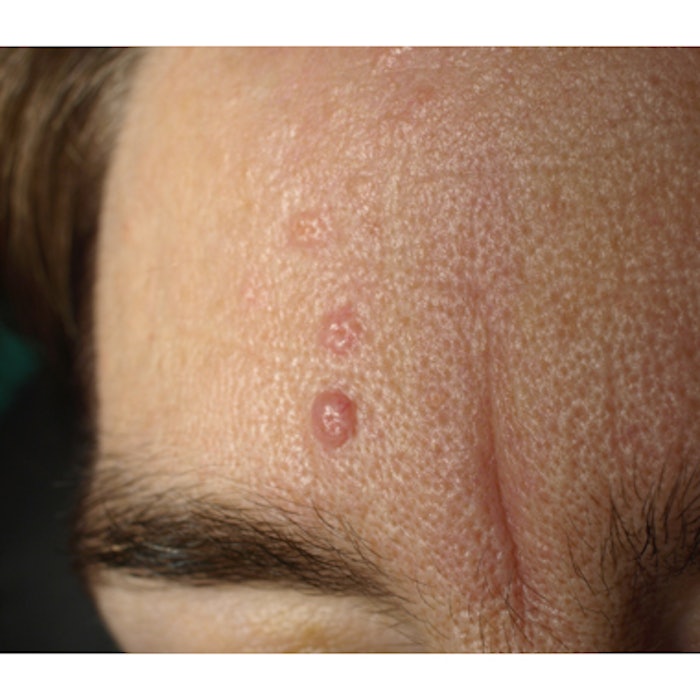 The first patient in a multicenter study of Nano-pulse Electrical Stimulation (NPS) for Sebaceous Hyperplasia (SH) has been treated, according Pulse Biosciences, creator of the technology. NPS is a non-thermal technology that utilizes ultra-short, nanosecond pulsed electrical fields to directly affect cell membranes and intracellular structures while sparing non-cellular tissues.
The prospective, multicenter study is expected to enroll up to 60 patients with a minimum of two and up to five SH lesions at five medical centers across the United States. The patients will be followed for 60 days following treatment. The study's primary success measurement is the degree of clearing of benign SH lesions as rated by the investigator at the final study visit. Investigators include: Gilly Munavalli, MD, in Charlotte, North Carolina;. James Newman, MD, in San Mateo, California; Thomas Rohrer, MD, in Boston; Suzanne Kilmer, MD, in Sacramento, California: and Brian Zelickson, MD, in Minneapolis.
"The unique potential of NPS to target the overactive sebaceous glands that cause these unsightly lesions without damaging the surrounding dermal tissue shows great promise in treating a common problem that my patients ask about every day," says Dr. Munavalli.
Image: Creative Commons/Klaus D. Peter