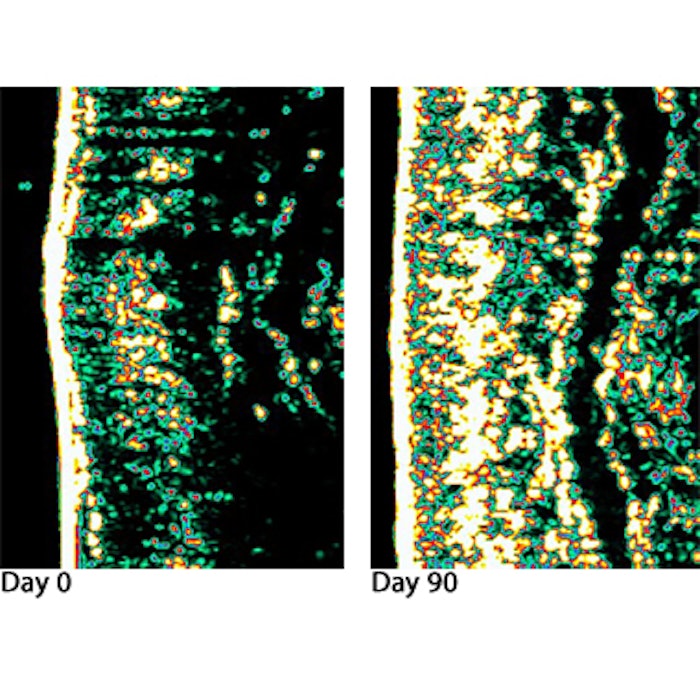 Skinade is a leading professional skincare drink that nourishes the skin from inside to reduce the signs of aging. Engineered for optimal absorption and efficacy, each daily dose is packed with the highest-quality marine collagen and essential nutrients. By focusing its effort on increasing awareness around the benefits that liquid supplementation can have on general skin health, the message of skinade is simple: we must look beyond classic skincare treatments for the best results.
Paul Banwell, MD, a plastic and cosmetic surgeon with a special interest in skin health, uses skinade in The Banwell Clinic. "The skin drink contains several co-factors and nutrients that will improve skin elasticity and the density of the collagen structure. I was skeptical at first. However, we trialed skinade with our patients and have had some astounding results, in terms of improved skin appearance and patient satisfaction," he says.
Benji Dhillon, MD, from London aesthetic clinic, PHI, explains how skinade works and why he recommends an inside out approach to clients that are looking to do the best for their skin. "The field of supplements and nutraceuticals is rapidly growing. We are now becoming increasingly aware that helping improve skin health can only benefit the many very effective treatments we offer to improve skin quality and fine lines and wrinkles," he says. "One of the most interesting supplements available at present is skinade, a drink that contains peptides which have been shown to stimulate the skin's fibroblasts, which generate collagen. It's this kickstarter that increases the amount of collagen in our skin and helps improve our appearance. An increase in the thickness of the skin has been demonstrated after a course of taking skinade. Interestingly it has also been proven to stimulate the cells that produce hyaluronic acid, which provides hydration to our skin."
As a drink, skinade has a 90 to 95 percent absorption rate ensuring that the body makes the most of the active ingredients. If you were to take the same ingredients in tablet form, you'd need to swallow around 20 large tablets daily. Not only is this difficult, but the body also finds them hard to digest. The valuable nutrients would pass through your system unused instead of being absorbed.
Recently, Santi Skin Lab in London conducted an independent 90-day trial of skinade. Changes in collagen structure were measured using Cortex Technology, a state-of-the-art technology employed in dermatological research. Key parameters were recorded, including:
skin thickness
collagen density
sebum levels
skin elasticity
skin hydration
trans-epidermal water loss
The placebo-controlled trial revealed month-on-month improvements in the measured parameters, including:
25.5 percent increase in collagen density
34 percent increase in skin hydration
28 percent improvement in skin elasticity
It is this caliber of data that earned skinade the approval and respect of leading dermatologists and clinicians in the U.K., as well as strong customer feedback (through independent reviews on Trustpilot).
Packaged in handy bottles or 'on the go' travel sachets to be diluted in water, skinade is sold in more than 1,000 professional clinics across the U.K. and is now available in the U.S. For more information, contact 800.SKINADE (754-6233), www.skinade.com.
Image: This 58-year-old female subject registered a 73% increase in collagen density after 90 days of skinade.