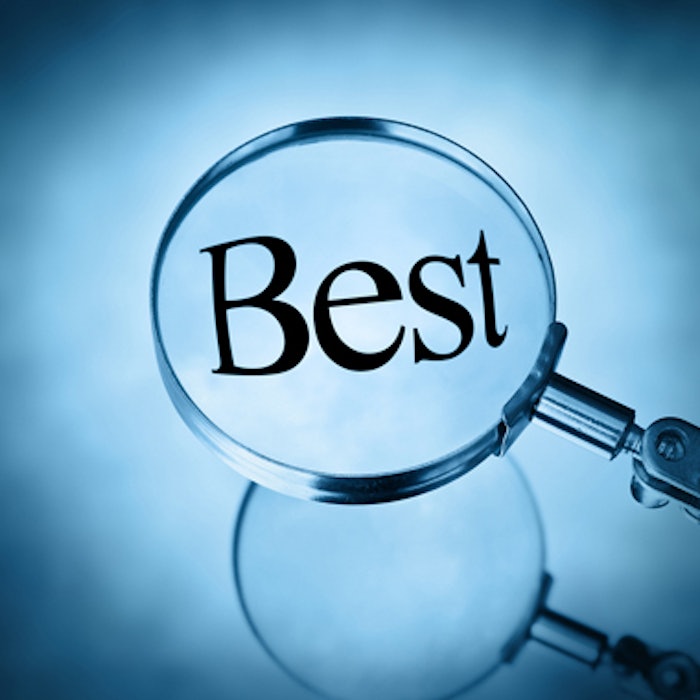 The American Society for Dermatologic Surgery (ASDS) has distributed $100,000 to eight research projects through its Cutting Edge Research Grant Program and more than $47,000 to two projects through the Fredric S. Brandt, MD, Innovations in Aesthetics Fellowship Fund.
The Cutting Edge Research Grant Program was introduced in 1999 with the goal of uniting education and innovation to encourage clinical research and the transfer of new technologies into the surgical practice setting. It also supports ASDS board-directed research on Mohs surgery for skin cancer and patient satisfaction.
In its fourth year, the Brandt Fellowship Fund—generously supported by the Allergan Foundation—was developed to continue the legacy of cosmetic dermatologist Dr. Fredric Brandt by promoting and supporting the career development of junior cosmetic dermatologic surgeons focused on cosmetic treatments and patient care. This year, there was a focus on multisite cosmetic research project proposals.
The 2018 Cutting Edge Research Grant recipients and their research projects are:
Dennis Kim, MD: Implementation of a melanoma risk stratification tool for targeted cancer screening
Jeffrey Scott, MD: Valuation and willingness to pay for complex Mohs reconstruction
Bilal Fawaz, MD: The effect of a reconstruction handout on patient satisfaction and quality of life in dermatologic surgery
Megan Shelton, MD: CAPABLE: A scoring system utilizing patient reported measures to evaluate patient experience following Mohs surgery
Aaron Mangold, MD: Prognostic value of inositol polyphosphate 5-phosphatase a expression in cutaneous squamous cell carcinoma
Adam Sutton, MD: Integration of patient reported outcomes and skin cancer treatment
Mariam Totonchy, MD: Defining perineural invasion in cutaneous squamous cell carcinoma
Abigail Waldman, MD: Efficacy and safety of a nanofat-seeded biological scaffold in healing lower limb surgical defects
The 2018 Brandt Fellowship Fund recipients and their research projects include:
Mitalee Christman, MD: The efficacy of laser and oral tranexamic acid in melasma patients: a prospective split face study
Jennifer Sawaya, MD: A randomized, double-blind, split-face controlled pilot study to assess the efficacy of combination microneedling and nonablative fractional laser
For more information on ASDS grants, visit www.asds.net/Grants-and-Scholarships
Image copyright Getty Images