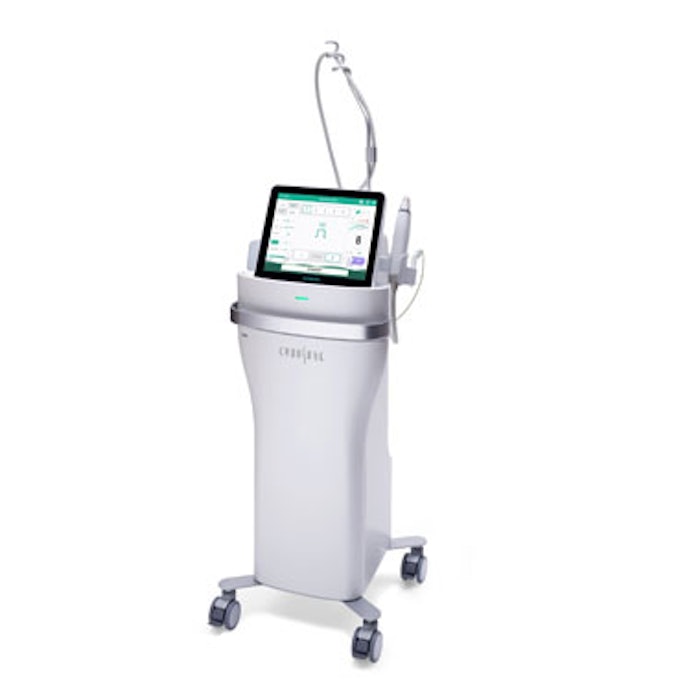 Cynosure has launched the Potenza Radiofrequency (RF) Microneedling Device, which offers four modes of RF energy—monopolar or bipolar, each delivered at either 1 MHz or 2 MHz frequency—allowing providers to deliver both deep and superficial treatments. The monopolar RF mode delivers energy across a large area of tissue for deep heating and skin tightening through soft tissue coagulation, and can be used on the face or body. The bipolar RF mode offers more concentrated delivery of energy to treat superficial tissue and provide skin revitalization.
The Potenza features ultrafine, semi-insulated needles that allow practitioners to reach more tissue per treatment, while protecting the epidermis, as well as a single-needle handpiece designed to target and improve blemishes.
"Potenza is a highly advanced RF microneedling device with versatility that is unmatched," said Dr. Robert Weiss of Maryland Dermatology Laser, Skin and Vein Institute. "The device's four modes allow me to individualize and optimize treatments for my patients who seek out our practice for having the most effective and state-of-the-art technologies."
For more information, visit www.cynosure.com/potenza.