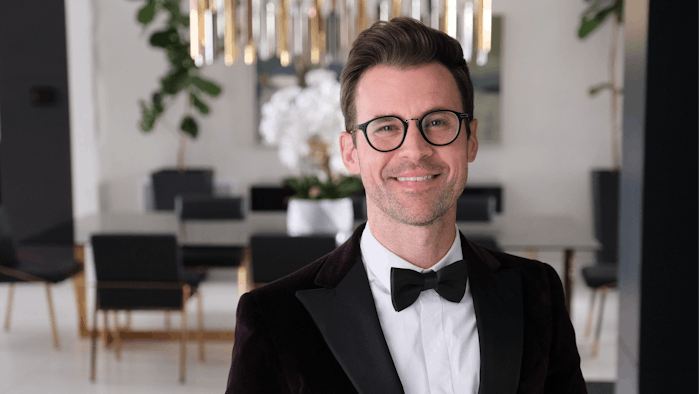 Galderma is partnering with celebrity stylist Brad Goreski to increase awareness of rosacea and provide support to patients. Face Up To Rosacea is a nationwide campaign that encourages those faced with rosacea to seek help from dermatologists. The campaign will feature testimonials from those who are suffering with rosacea and information on how to help treat it.
"I want to encourage others to 'Face Up to Rosacea' and stop feeling self-conscious or powerless about their skin," said Goreski. "Rosacea affected me for a large portion of my life to the point where in the past, I would find myself avoiding photos at work and with my family and friends. Eventually, enough was enough for me, so I spoke with my dermatologist to discuss a treatment plan that was right for me."

"Through this national awareness campaign, we hope to empower those living with rosacea to understand they are not alone and encourage a discussion with a dermatologist to develop a treatment plan." said Matt Gambino, director of Galderma Laboratories rosacea franchise.
"While rosacea can be frustrating and unpredictable, it can be effectively managed with prescription treatment," said Shereene Idriss, MD. "I'm excited to partner with Galderma and highlight Brad's story to help spread the word about rosacea and the importance of proactive management."
Face Up to Rosacea offers rosacea sufferers information to help them navigate their treatment journey, including skincare tips, treatment information, lifestyle hacks, advice from dermatologists and stories from other people living with rosacea.
For more information, visit FaceUpToRosacea.us