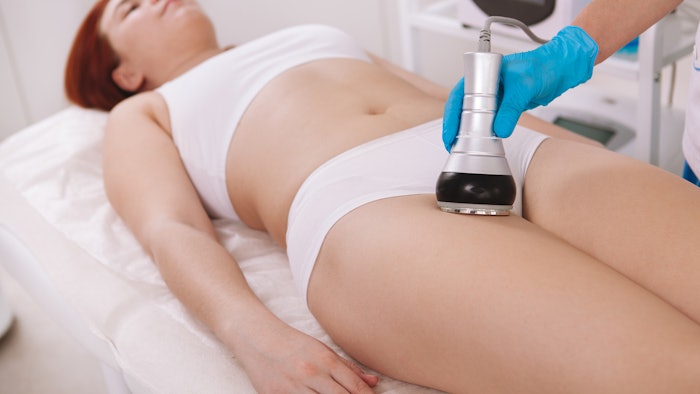 Microfocused ultrasound with visualization (MFU-V) and injection with calcium hydroxylapatite (CaHA) have demonstrated collagen-stimulating properties and improvements in skin laxity in a study published in the Aesthetic Surgery Journal. 
Researchers treated a total of 60 consecutive female patients (aged 30 to 60) with body mass indexes less than 28 kg/m2 who had expressed an interest in treatment for skin laxity affecting the outer thighs. The women completed selected scales from the BODY-Q within one week of treatment including body image, appraisal of excess skin, satisfaction with hips and outer thighs and appearance-related psychosocial distress. 
During the treatment, MFU-V was directed to the outer thighs (150 lines at focal depths of 3.0 and 4.5 mm per outer thigh). Immediately following this, patients received treatment with CaHA injected into the subdermis (1.5 mL diluted 1:1 with 1.5 ML of 2% lidocaine solution per outer thigh). 
Ninety days after the treatment was completed, each of the patients repeated the BODY-Q. These scores showed statistically significant improvement in appearance and quality of life.
The authors noted that this protocol may be applicable to other areas of the body.
To access the full study, click here.