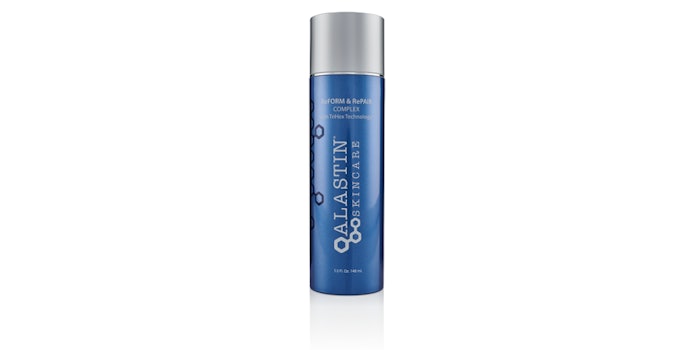 Courtesy of ALASTIN
Galderma has announced the launch of its Alastin Skincare ReFORM & RePAIR COMPLEX with TriHex Technology.
ReFORM & RePAIR COMPLEX with TriHex Technology can be used pre- and post-surgery. The topical was designed to help accelerate the recovery process by supporting improvement in the appearance of swelling, bruising and inflammation as well as the feel of subcutaneous fibrous banding.
The formula can be used post breast surgery, tummy tuck, liposuction and thigh-lift.
"The launch of ReFORM & RePAIR COMPLEX with TriHex Technology is a logical progression to our previous studies where we validated the use of our products for pre-conditioning before surgery," said Dr. Alan Widgerow, chief medical officer, Alastin. "By combining the active components of some of our previous products and adding extra agents for aiding in scar prevention, we have produced a single product that can be used before and after body contouring surgery. In a first of its kind technology, this topical product can positively impact swelling, bruising and uncomfortable fibrous banding commonly associated with procedures such as liposuction, abdominoplasty and breast reduction, further complementing Alastin's status as a leader in peri-procedure technologies."