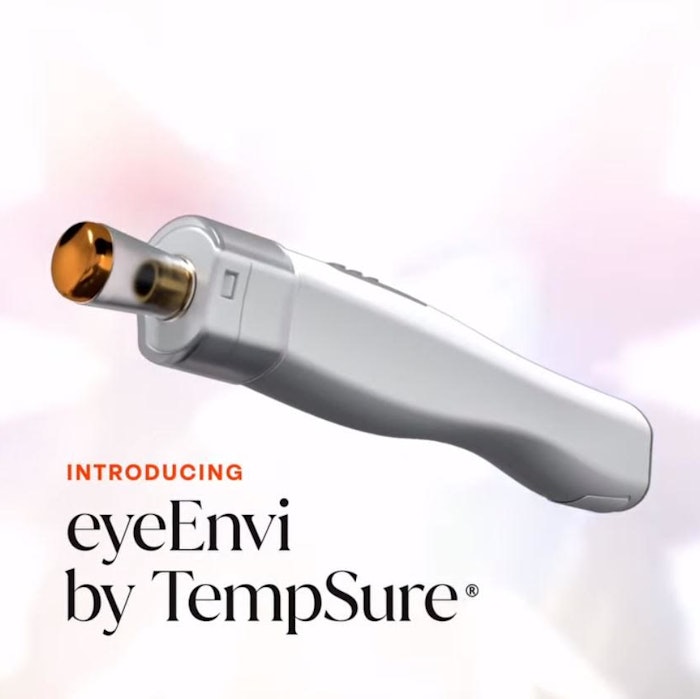 Cynosure has added to its Tempsure line with the launch of the eyeEnvi handpiece. The handpiece, developed in partnership with Eye Care Providers, delivers eye revitalization by minimizing fine lines and wrinkles and promoting collagen production. It is ideally used in conjunction with Cynosure's signature Energy Blends and its dedicated eye treatment.
Related: RxBIO Releases NeoGen Plasma Skin Rejuvenation System in United States
The Tempsure eyeEnvi handpiece features an ergonomic pencil grip design and requires lighter piston tension to activate the treatment, making it more comfortable for both patient and provider, heating thinner tissue more effectively and comfortably while minimizing hand fatigue. The electrode is designed to glide smoothly on the face and the improved tip design provides greater treatment area visibility to target smaller treatment areas around the eye with ease.
Energy Blends by Cynosure utilize proprietary technologies to offer a multi-modal approach to superpowered skin, combining multiple treatment options that are designed to work sequentially to target various skin concerns. Each Energy Blends treatment combines the use of B.E. Beautiful Energy skin care with Cynosure's propriety line of pre- and post-treatment topicals designed to complement laser and energy-based treatments.