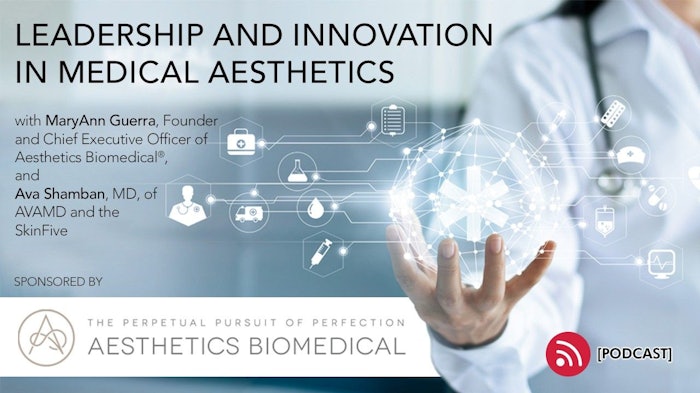 This podcast is sponsored by:
Aesthetics Biomedical
Join MedEsthetics and guests MaryAnn Guerra, Founder and Chief Executive Officer of Aesthetics Biomedical®, and Ava Shamban, MD, of AVAMD and the SkinFive as we discuss:
Bridging the gap between research, product development, and the patient experience
The value of products that stimulate the skin's natural processes for lasting rejuvenation
How to build a strong team and motivate them to help bring your vision to life
Current research that is fueling the development of future services and innovative technologies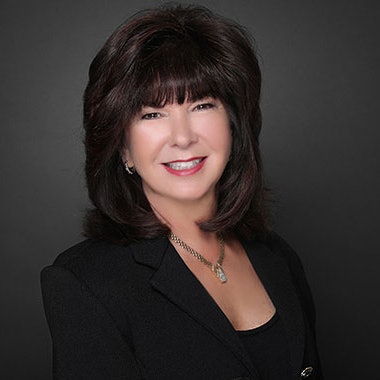 MaryAnn Guerra began her career at the National Institutes of Health before founding a nonprofit organization, BioAccel, created to accelerate the development of new bioscience and biomedical innovative companies. Aesthetics Biomedical® was formed shortly thereafter by MaryAnn. She serves as the Founder and Chief Executive Officer of Aesthetics Biomedical®, the innovators behind Vivace® RF Microneedling and SoME® PRP Skincare.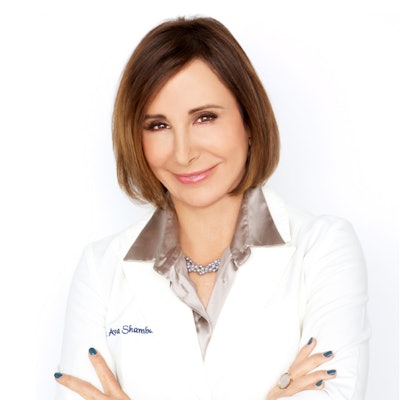 Ava Shamban, MD, is a Board-Certified Dermatologist and founder of AVAMD and the Skin Five skin care clinic and medical spa in California. She is currently a member of the ASDS, the AAD and serves on the editorial board for The Journal of Clinical and Aesthetic Dermatology. She is the author of Heal Your Skin: The Breakthrough Plan for Renewal (Wiley, 2011), makes regular television appearances on CBS's The Doctors and ABC's Extreme Makeover, and is a frequently quoted health and beauty expert in magazines all over the world.