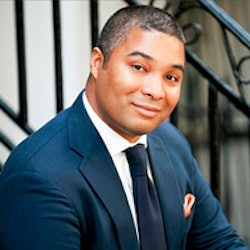 This FREE webinar is an introduction to GlycoAla, a glycosphere-delivered photodynamic gel with hyaluronic acid. Used with low level red light LED illumination, GlycoAla produces impressive aesthetic results but with less discomfort, downtime, side effects and cost often associated with more aggressive techniques. This unique combination of high effectiveness and low risk makes GlycoAla an ideal option to attract patients who desire noninvasive, low risk treatments.
GlycoAla is designed to help:
Minimize the appearance of fine lines and wrinkles
Reduce visible signs of sun damage
Reduce the look of pore size
Promote hydration and improve skin tone
Support ongoing maintenance for lasting results
Jared Jagdeo, MD, MS, associate professor of dermatology and director of the Center for Photomedicine at SUNY Downstate Medical Center, and founder of the Laser, Aesthetics and Body Institute. Dr. Jagdeo established the Laser, Aesthetics and Body Institute in 2018 to bring state-of-the-art laser technology and comprehensive cosmetic services to dermatology patients at SUNY Downstate. As a leader in the field of lasers and light-based medicine, he is dedicated to providing world-class, compassionate care to his patients and to helping them achieve their skincare and aesthetic goals.
View Webinar