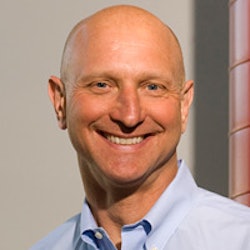 Carboxy therapy has been used in Europe since the 1930s and is experiencing a resurgence in popularity here in the U.S., where it is used to reduce unwanted pigmentation, remove skin tags and tighten skin.
This webinar is for skincare specialists, practice owners and medspa owners. Attendees will learn about the history of—and science behind—carboxy therapy, new developments in the use of carbon dioxide as a delivery system for topical serums, scope of practice issues and key indications, plus a new carboxy therapy-based treatment called CooLifting that noninvasively firms skin.
Dr. Sam Niedbala, PhD, is the founder and CEO of CryoConcepts. Dr. Niedbala has worked in the field of cryotherapy for more than 25 years developing some of the first portable cryo-products used by physicians as well as general consumers. He is a faculty member in the department of chemistry at Lehigh University, where he teaches in the areas of clinical chemistry and regulatory affairs.
Dr. Niedbala is also the former chief science officer and co-founder of OraSure Technologies, a publicly traded diagnostic company that develops, manufactures and markets proprietary immunodiagnostic tests and other medical devices. He has published numerous articles in a variety of areas of technology and clinical science and holds 19 U.S. Patents.
View Webinar