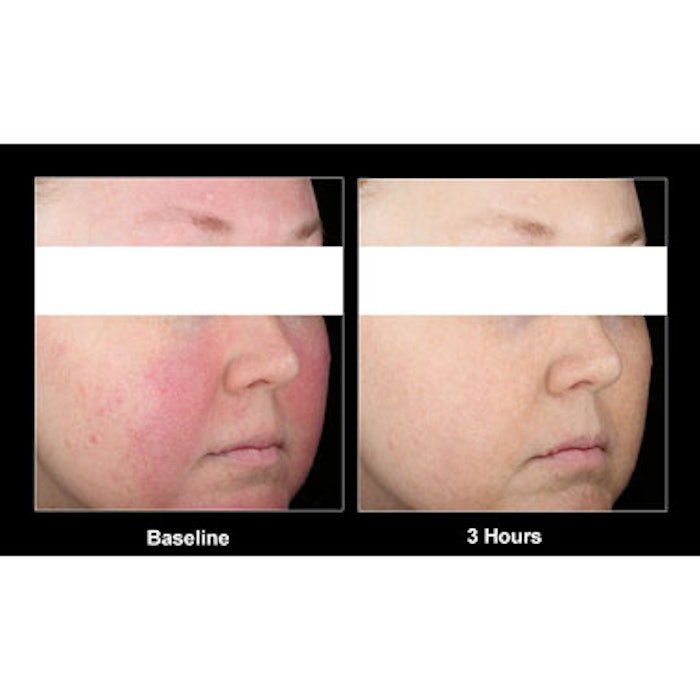 On January 29, Galderma Laboratories announced the publication of its one-year, open-label, non-comparative study of Mirvaso, showing the long-term efficacy and safety of the Topical Gel, 0.33%, in patients with moderate to severe facial erythema (redness) of rosacea. The 276 subjects tested used Mirvaso once-daily for a minimum of one year. The study helped earn Mirvaso—which may work by constricting the dilated facial blood vessels—an FDA approval in August of 2013 as the first and only topical treatment indicated for the persistent facial erythema of rosacea in adults 18 years of age or older.
Humberto Antunes, president and CEO of Galderma praised the study for "providing additional evidence of the efficacy and safety of Mirvaso for patients with persistent facial redness of rosacea," he said. "Since we launched Mirvaso commercially in the United States in September 2013, we have seen widespread adoption by dermatologists, underscoring the important need for an effective topical prescription treatment for this most common symptom of rosacea."
The study did not report any new major safety findings as compared to the vehicle-controlled pivotal studies. The most common adverse events (≥4% of subjects) were flushing (10%), erythema (8%), worsening of rosacea (5%), nasopharyngitis (5%), skin burning sensation (4%), increased intraocular pressure (4%) and headache (4%).
Image courtesy of Galderma