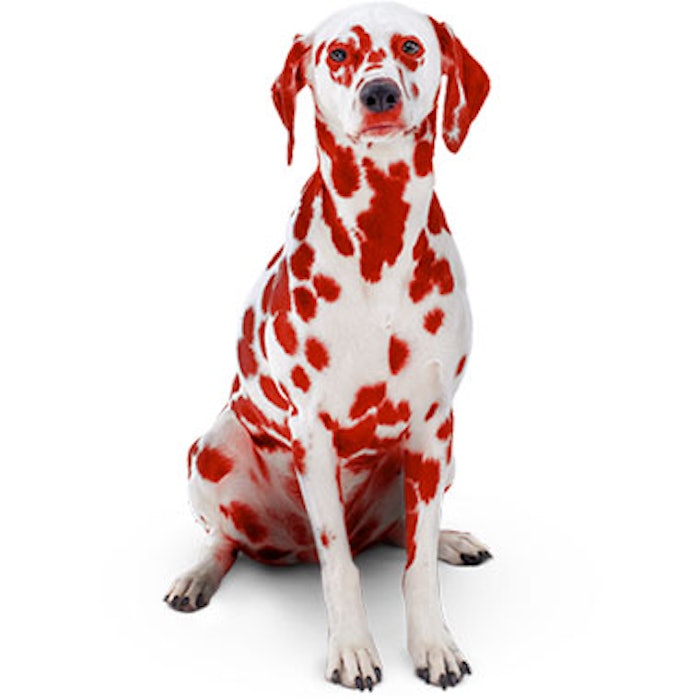 Galderma Laboratories is launching a national rosacea symptom awareness campaign, called "Red is Wrong" to increase understanding of the embarrassing facial redness caused by rosacea and the treatments available to treat the skin disease.
"Red is not a good color for everything," said Stuart Raetzman, CEO of Galderma Laboratories, and vice president, Galderma North America. "We hope this campaign will encourage patients suffering with the embarrassing symptoms of rosacea to speak with their doctors about diagnosis, triggers for the facial redness and treatment options. In addition, we want to reach those who don't know why they have red faces and let them know there are treatment options available. An estimated 16 million Americans have rosacea and we hope this eye-catching campaign successfully delivers the message that they can 'right the wrong' of the facial redness associated with rosacea."
Consumers can obtain information about the disease and prescription treatment options through the print, digital and broadcast awareness campaign. The company has also launched a website, www.RedIsWrong.com, in conjunction with the campaign.
"The skin conditions treated by Galderma have strong psychological and social implications in the everyday lives of our consumers. By treating these conditions, we help people preserve, restore and maintain healthy skin and improve their quality of life," said Humberto C. Antunes, CEO & President of Galderma worldwide.
Image courtesy of Galderma