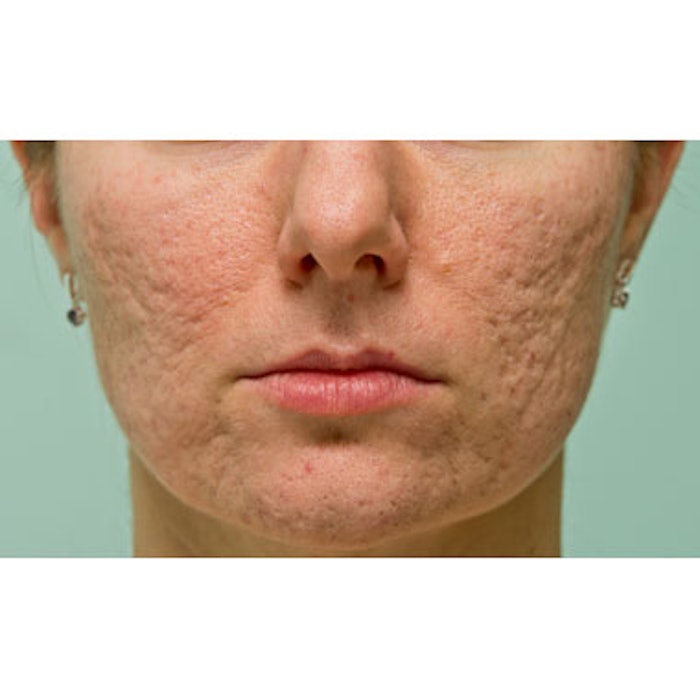 A randomized clinical trial designed to determine the efficacy of needling devices for the treatment of acne scars showed significant improvement in mean scar scores between treatment and control groups. Researchers Murad Alam, MD, et al, of the Feinberg School of Medicine, Northwest University, Chicago, performed the split-face study and utilized blind raters to gauge efficacy.
They enrolled 20 subjects, ages 20-65, with facial acne scars; 15 of the subjects completed the study, but none were withdrawn due to adverse events. Each participant received three needling treatments performed two weeks apart on one side of his or her face. Then two dermatologists separately evaluated the subjects' scars using the quantitative global scarring grading system: They were provided with digital photos taken at baseline, the three-month follow-up visit and the six-month follow-up visit.
The researchers found that mean scar scores were significantly lower within the treatment group when baseline was compared to six months, and nominally (but not significantly) lower when baseline was compared to three months. The scores did not vary significantly from baseline in the control group. The study—published in JAMA Dermatology (August 2014) took place from November 2009 through July 2010.
Image copyright istockphoto.com