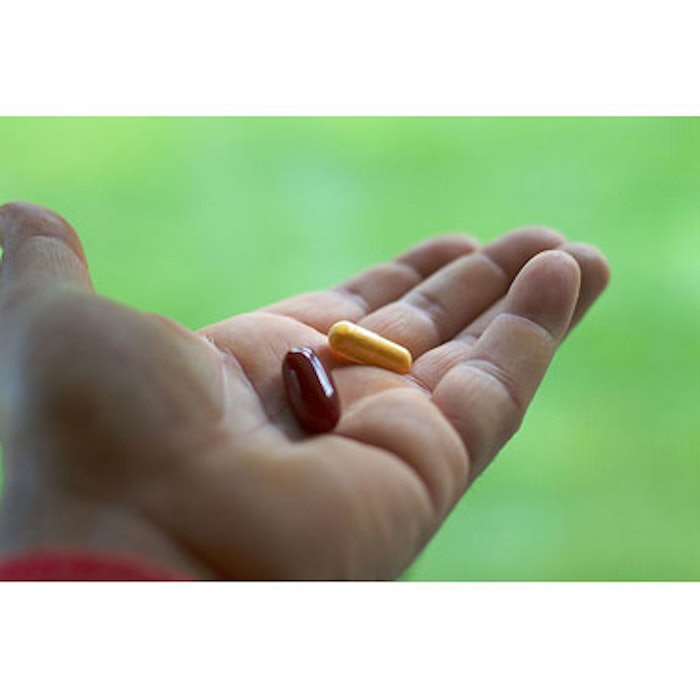 To help consumers care for their skin during the sunny summer months, Natural Grocers—a Colorado-based natural health food chain—surveyed 100 nutritionists and asked them to share their strategies for protecting skin health when UV rays are at their strongest. In addition to daily sunscreen use, the nutrition specialists recommended incorporating skin-protecting nutrients to one's diet. The top three nutrients recommended included:
Carotenoids, such as astaxanthin, lutein, and beta-carotene (74%)
Oligomeric proanthocyanidin complexes (OPCs) from pine bark and grape seed extract (41&)
Omega-3 fatty acids EPA & DHA (38%)
Natural Grocers notes that carotenoids, especially astaxanthin, lycopene and lutein, support skin health when it is exposed to the sun by actually absorbing some of the sun's harmful rays (UV radiation and blue light) which minimizes the damage these harmful rays can inflict on the skin.
Oligomeric proanthocyanidin complexes (OPCs) are protective compounds that strengthen collagen and shield the skin from the oxidative damage caused by the sun's rays by destroying free radicals that are created when skin is exposed to sunlight.
The omega-3 fatty acids, EPA and DHA, found in fish oil promote a healthy inflammatory response to sunlight. In addition to their inflammation modulating functions, EPA and DHA help the skin retain moisture, promoting smooth healthy looking skin.
Image Wikimedia Commons/Alan Levine