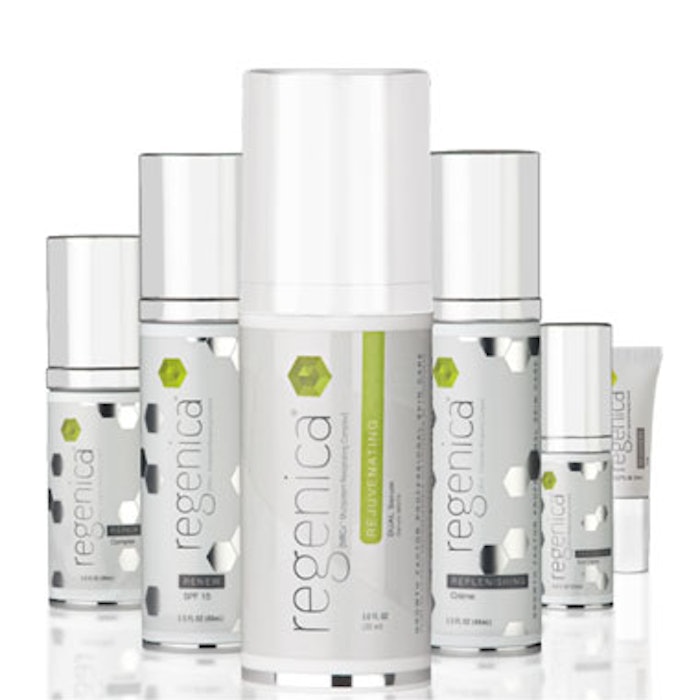 Allergan has acquired the Regenica growth factor-based skincare line, and will market the line's proprietary multipotent cell-conditioned media, which was developed by regenerative medicine company Histogen. Allergan plans to incorporate the technology, known as Multipotent Resignaling Complex (MRCx), in future products under the SkinMedica portfolio.
MRCx is made up of soluble cell-signaling proteins and growth factors that support the body's epidermal stem cells. Through Histogen's technology process, which mimics the embryonic environment including conditions of low oxygen and suspension, cells are triggered to become multipotent, and naturally produce these proteins associated with skin renewal.
"Histogen has developed a next-generation regenerative cell technology, harnessing the power of growth factors and stem-cell signaling molecules for skin rejuvenation that complements Allergan's flagship growth factor technology—TNS," said Rahul Mehta, PhD, vice president of research and development at SkinMedica, an Allergan Company. "In addition to the Regenica product line, we are looking forward to collaborating with Histogen and leveraging their science to further bolster SkinMedica's commitment to evidence-based skincare."
First created at Histogen as a three-product line for antiaging and post-resurfacing, Regenica was licensed by Suneva Medical in 2012 and has grown to the current Advanced Rejuvenation System of six products sold through medical aesthetic professionals throughout the world.
"Allergan's world-class medical aesthetics portfolio, global footprint, history and commitment to developing innovative aesthetic products makes them ideally suited to realize the maximum potential of the Regenica growth factor technology for continued innovation in skin care," said Dr. Gail Naughton, Histogen founder and inventor of its core technology.
Image: Regenica Skin Care Line