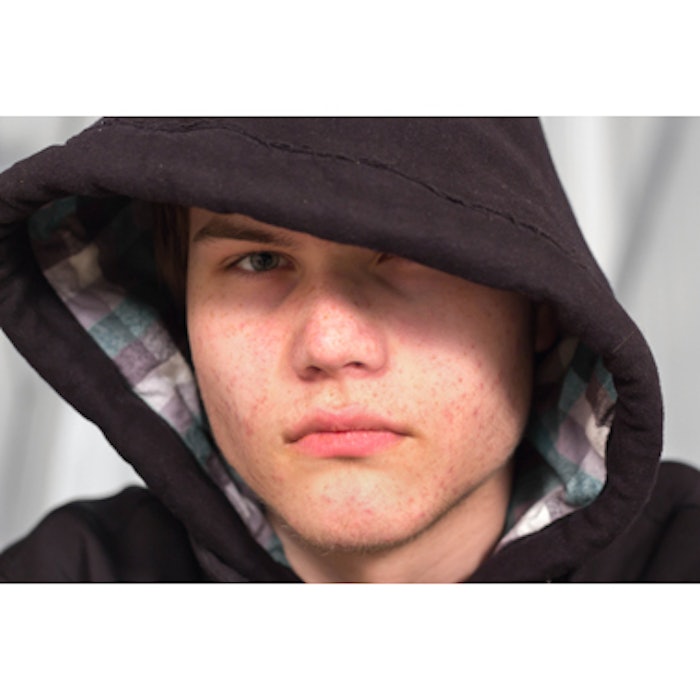 The results of a national online survey of 1,010 teenagers (ages 15-19) revealed that acne has a negative impact on body image and self-esteem, leading to anxiety over using social media. Cutanea Life Sciences commissioned the survey, which was conducted by Harris Poll.
The vast majority of teens surveyed (86%) reported that they have (or had) acne. Within this group, 84% say they experience it more often than once a month, with over a quarter (26%) saying they experience it daily. Only 2% described their cases as severe (deep, inflamed, painful blemishes); 42% described their acne as moderate (noticeable breakouts) and around half of teens (53%) described it as mild (some bumps and blackheads).
The survey found that 71% of participants who have acne feel it has a negative effect on their body image and attractiveness, while 67% say it has a negative effect on their self-esteem. In addition, 68% of teens believe that most of their peers edit or alter their photos on social media if they have acne to hide it, and 58% of teens with acne have offered to take a photo to get out of being in the picture.
Fifty percent of respondents who have experienced acne said that they had taken at least one of the following actions on social media to avoid displaying their acne:
Chose not to include a photo on social media because I had acne
Deleted or untagged a photo of myself where I had acne
Asked someone else to take down a photo of me where I had acne
Altered, edited, retouched or cropped a photo to try and hide my acne
Avoided having my picture taken with someone who had clearer skin
Stayed off of social media so I wouldn't have to post/see photos of myself
Image copyright Getty Images