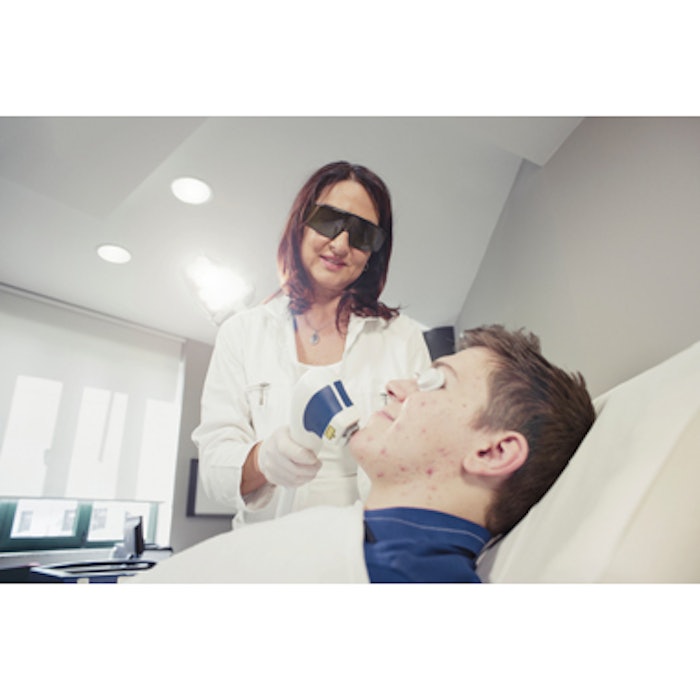 Researchers Sandeep S. Saluja, MD, of the department of dermatology, University of Utah School of Medicine, et al, performed a randomized, split-face trial with 10 subjects to evaluate the safety of nonablative fractional laser (NAFL) treatment for acne scars within one month of oral isotretinoin therapy. Each patient received three treatments with an erbium-doped 1550nm NAFL on one side of the face beginning within one month after isotretinoin therapy. Treatments were spaced four weeks apart. Blinded physician evaluators rated wound healing, adverse effects and acne scar improvement.
All patients demonstrated normal wound healing with no hypertrophic scars or keloids observed. Acne scar improvement was rated as satisfactory. Because the NAFL treatments were well tolerated within one month of oral isotretinoin use, the researchers encouraged dermatologists to reevaluate the current recommendation to wait six months following isotretinoin treatment before performing laser treatment for acne scar revision.
The study was published in Lasers in Surgery and Medicine (December 2017).
Image copyright Getty Images