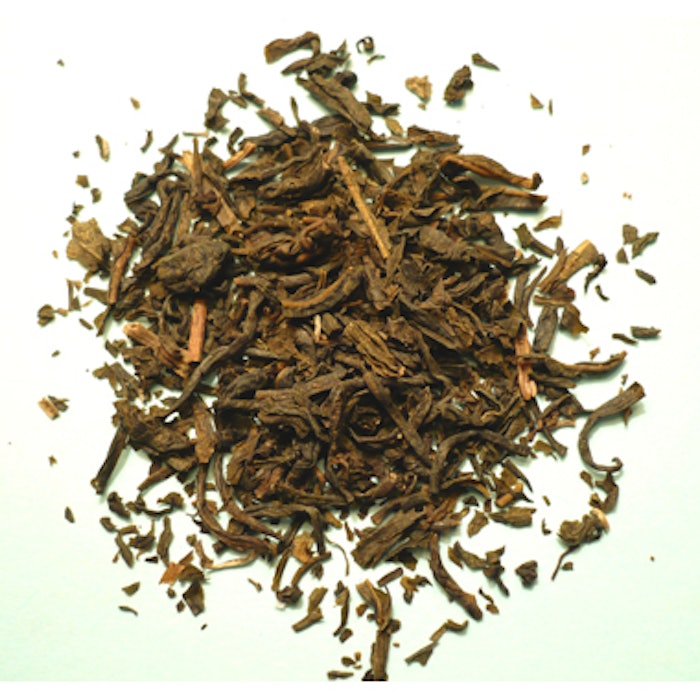 A double-blind, randomized, placebo-controlled trial from the United Kingdom revealed that, unlike topical application, oral ingestion of green tea does not provide protection against ultraviolet radiation (UVR). Mark D. Farrar, PhD, et al, followed 50 subjects (13 male and 37 female; 18-65 years of age; Fitzpatrick skin phototypes I and II) who took 1,080 mg green tea catechins (GTC), which is the equivalent to 5 cups of tea/day, with 100 mg vitamin C (n = 25) or placebo maltodextrin (n = 25) daily for 12 weeks.
Both groups were irradiated with a high dose (three times the minimum erythema dose) of simulated UVR (5% UVB, 95% UVA) on the buttock skin pre- and post-supplementation. The researchers used immunohistochemical staining with cyclobutane pyrimidine dimers (CPD)-positive cell quantification to measure outcomes (24 hours after each exposure). After 12 weeks of supplementation, the researchers found "no difference between active and placebo groups in number of CPD-positive cells in UVR-irradiated epidermis."
A later pilot study that included a sub-group of five subjects, who were irradiated with a more moderate dose of UVR (two times the minimum erythema dose) before and after four weeks of daily, oral GTC with vitamin C also found no effect on CPD-positive cells. The study was published in the Journal of the American Academy of Dermatology (February 2018).
Image Creative Commons/Badagnani