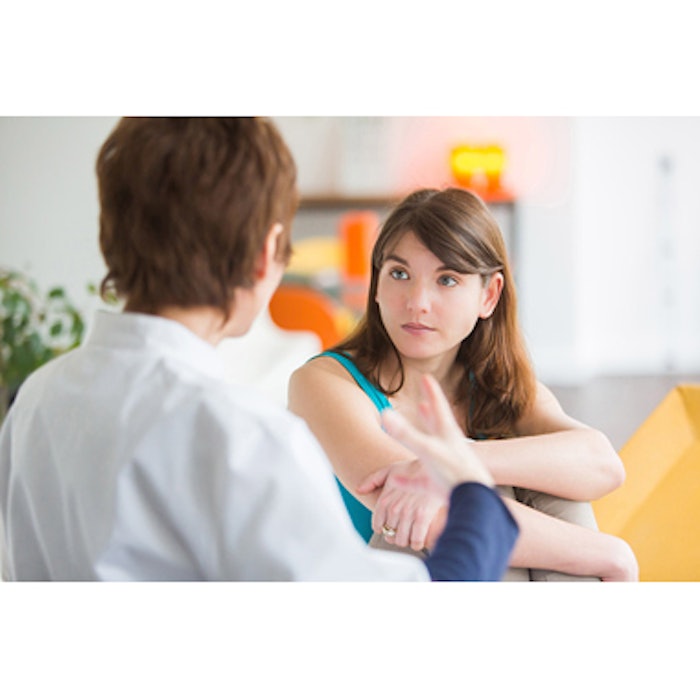 The authors of a study involving four patients who experienced paradoxical adipose hypertrophy (PAH) following cryolipolysis are encouraging physicians to inform patients of this rare complication and schedule follow-up visits for better screening. Nathaniel Stroumza, MD, et al, reviewed the cases of 398 people who underwent cryolipolysis with the CoolSculpting device between January 2014 and January 2017. The same operator treated all patients. Four of the 398 experienced voluminous swelling in the treated area two to four months following the procedure.
In one case, liposuction followed by histological analysis of the adipose tissue was performed revealing nonspecific panniculitis. The other three patients received no further treatment and the PAH resolved on its own within several months.
The authors noted that providers should inform patients of the possibility of developing PAH and encourage them to attend regular follow up visits for at least six months, as PAH tends to occur a few months after cryolipolysis treatment. If there is no spontaneous improvement of the condition, surgical treatment should be offered.
The study, "Paradoxical Adipose Hypertrophy (PAH) After Cryolipolysis," was published in Aesthetic Surgery (April 2018).
Image copyright Getty Images