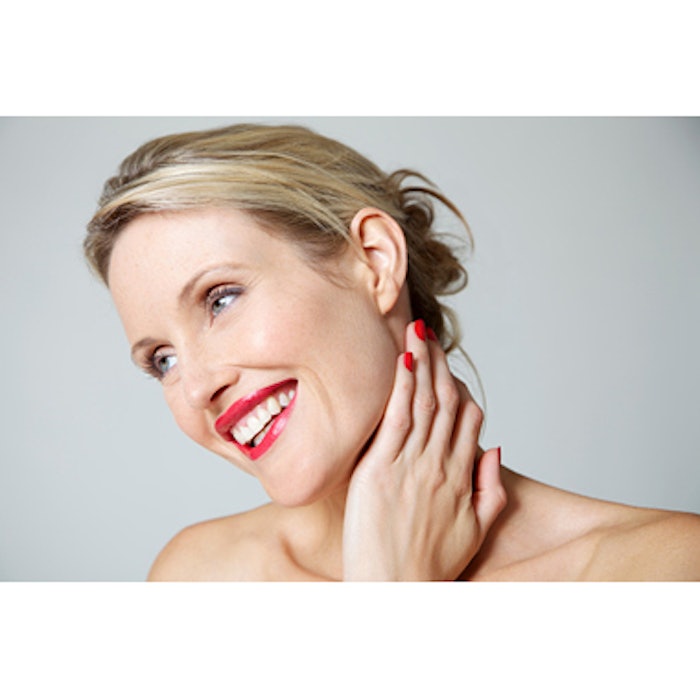 Topical application of diluted poly-L-lactic acid (PLLA) following fractional CO2 laser treatment significantly improves the depth and severity of perioral rhytides, according to a study presented by Omar Ibrahim, MD, during the 2018 American Society for Lasers in Surgery and Medicine (ASLMS) conference in Dallas last week.
Dr. Ibrahim treated 10 subjects with one pass of a fractional CO2 laser at 70mJ with a 135 micron spot size and density of 10%. Immediately after laser treatment, he applied a topical PLLA solution. The Visia Complexion Analysis system (Canfield Scientific) was used to measure depth and severity of the wrinkles pre- and post-treatment, and blinded evaluators rated subject photos at baseline, after the first treatment and three months after the second treatment.
The evaluators correctly identified the before-and-after images for all subjects. Visia analysis revealed 25 percent improvement after the first treatment and 52 percent improvement three months after the last treatment. Patients experienced five to seven days of redness following each treatment and there were no nodules.
Image copyright Getty Images