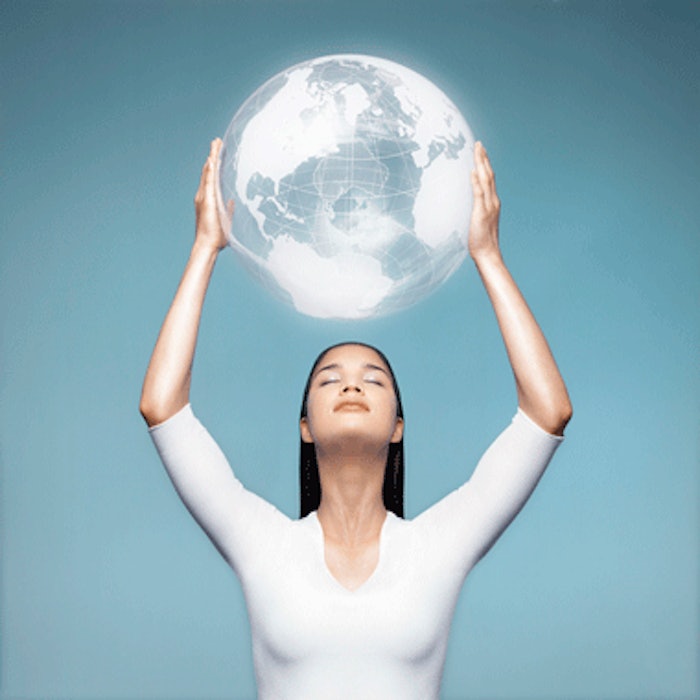 Doctors in the United States and Brazil performed the most cosmetic procedures in 2017, according to the International Society of Aesthetic Plastic Surgery (ISAPS) Global Aesthetic Survey for procedures. The survey also revealed a 5 percent increase globally in surgical cosmetic procedures within the past 12 months.
The top five countries—U.S. (18 percent), Brazil (10.4 percent), Japan (7.2 percent), Mexico (4.4 percent) and Italy (4.1 percent)— accounted for 38.4 percent of the world's cosmetic procedures, followed by Germany, Colombia and Thailand.
Breast augmentation was the world's most popular cosmetic surgery at 1,677,320 procedures, followed by liposuction at 1,573,680 procedures and eyelid surgery at 1,346,886 procedures. Vaginal rejuvenation (including labiaplasty) showed the largest increase (23 percent) from 2016, followed by lower body lifts (22 percent), buttock lifts (17 percent) and rhinoplasties (11 percent). Botulinum toxin injections remained the most popular nonsurgical procedure with 5,033,693 procedures (a 1 percent increase since 2016).
Women accounted for 86.4 percent (or 20,207,190) of cosmetic procedures worldwide. Men accounted for 14.4 percent. The top five cosmetic procedures requested by men were eyelid surgery, gynecomastia, rhinoplasty, liposuction and hair transplant.
The data was gathered from questionnaires sent to approximately 35,000 plastic surgeons in ISAPS' proprietary database. The results were compiled, tabulated and analyzed by Industry Insights, an independent research firm based in Columbus, Ohio. View the full results at www.isaps.org.
Image copyright Getty Images