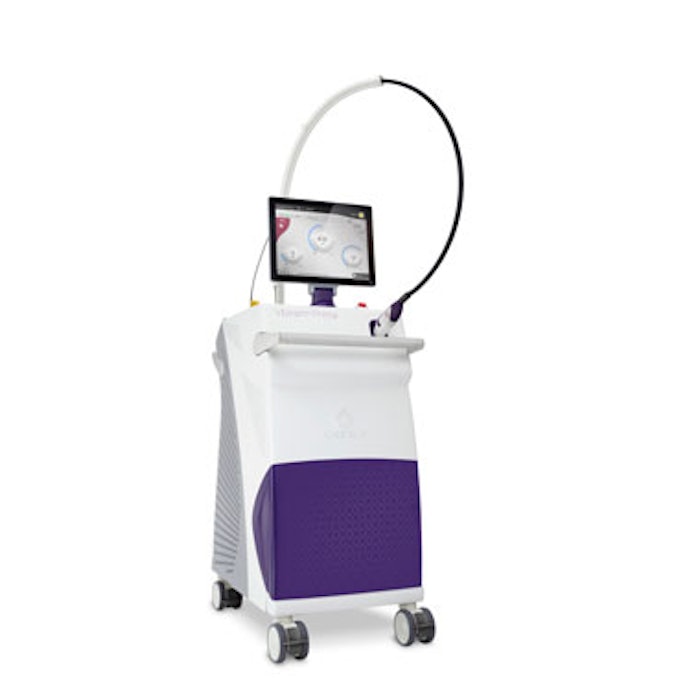 Syneron-Candela's Vbeam Prima, a pulsed dye laser that offers a 15mm beam diameter and 50 percent higher energy output than previous PDL lasers, can improve poikiloderma of Civatte by an average of 49 percent, according to a recent study in Lasers in Surgery and Medicine (November 27, 2018).
Eric Bernstein, MD, et al, treated 17 subjects with poikiloderma of Civatte. Each underwent four Vbeam Prima treatment sessions spaced one month apart. Blinded physician reviewers assessed digital, cross‐polarized photographs taken at baseline and two months following the last treatment using an 11‐point clearance scale. Investigators recorded side effects and subject-reported pain scores immediately following all treatments.
The reviewers scored 14 out of 17 subjects with an improvement greater than 40 percent and 10 out of 17 subjects with an improvement greater than 50 percent. The average improvement was 49 percent. Side effects included mild edema, and mild-to-moderate erythema and purpura. Subject-reported pain scores averaged 3.5 on an 11‐point scale.
Image: Vbeam Prima