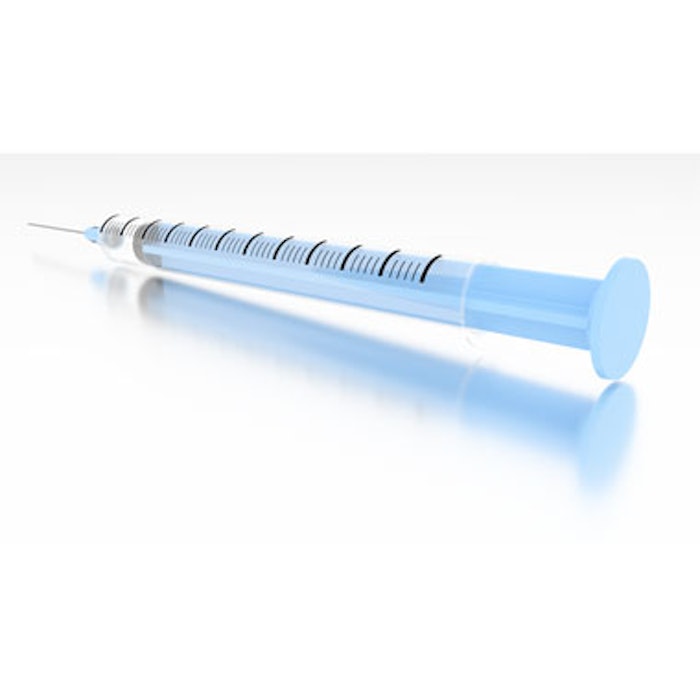 A retrospective study of 5,000 nonsurgical rhinoplasty patients, published in the March issue of Plastic and Reconstructive Surgery, found positive outcomes and a good safety profile for the procedure. A thorough understanding of facial anatomy, proper filler selection and clinician training were noted as key components in achieving these outcomes.
Ayad Harb, MD, FRCS, drew on his own nonsurgical rhinoplasty patients treated between March 2016 and January 2019. In total, he treated 5,000 patients (4702 women and 298 men; mean age 27), using hyaluronic acid dermal fillers injected percutaneously in microdroplets with a fine-caliber needle. Cross-linked hyaluronic acid gels were used for injection due to their high viscosity, longevity and reversibility.
The most common indication for treatment was dorsal hump (44 percent), followed by post-surgical correction (20 percent). The most common intraoperative complication was bleeding (559 patients). One hundred patients experienced immediate bruising. Twenty-four patients experienced arterial occlusion. The areas of injection resulting in occlusion included the nasal tip (16 patients), the bridge (6 patients) and the radix (2 patients). After vigorous massage and application of warm compresses, 14 patients displayed spontaneous return to adequate perfusion. Ten were treated immediately with hyaluronidase (1,500 IU in 1ml of saline, injected at the site of injection and the areas where skin changes were seen) and made a full recovery. Only three patients reported dissatisfaction with their aesthetic outcomes.
Dr. Harb noted that "injection technique, an intimate knowledge of the local anatomy, experience in diagnosing imminent complications and skill in managing these complications are arguably the greatest determinants of success and rates of complications."
Read the full study here