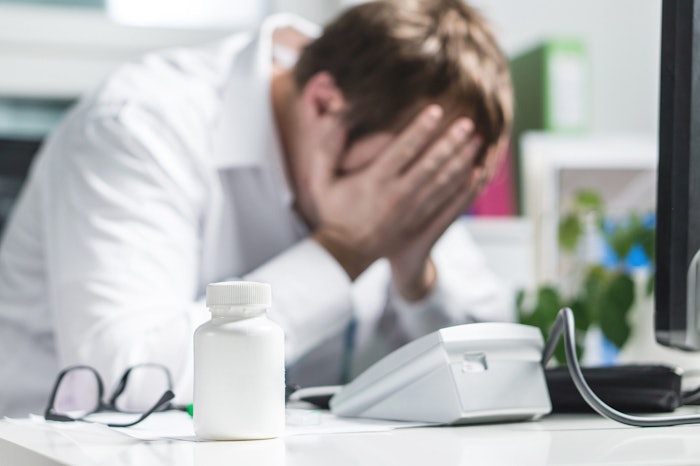 Professional burnout affects nearly half of all medical professionals at some point in their careers and can lead to a loss of personal well-bring and increase the risk of depression and suicide. In response to these concerns, authors Arielle R. Nagler, MD, et al, published a viewpoint article in JAMA Dermatology (online August 5, 2020) outlining proven strategies that can help reverse and reduce the risk of physician burnout.
Strategy 1: Focus on Incremental Changes That Help Restore Autonomy and Control Over Work
The authors share that workplace changes that reduce documentation time and allow more time for scholarly, leadership, teaching or personal pursuits can help alleviate burnout. These include the use of scribes to assist with documentation, delegating more responsibility to nonphysician staff and providing clinicians with increased flexibility regarding scheduling and clinic workflow to increase feelings of autonomy at work.
Strategy 2: Connect with Colleagues
Joining a regional medical association, taking part in national programs, such as the American Academy of Dermatology's Leadership Forum and Expert Resource Groups, and pursuing continuing medical education all provide opportunities for collaboration and connection with colleagues. The authors also advocate the use of social media as an avenue to connect and communicate with colleagues all over the world.
Strategy 3: Develop Self-awareness and Recognition of a Perfectionist Mindset
Physicians are often perfectionists with high standards for themselves. The authors recommend focusing on personal strategies that embrace imperfection and reframe challenges as opportunities. The focus on process rather than product, and the self-acceptance of perceived shortcomings may help reduce burnout. They also encourage residency programs to promote resilience and a "growth mindset," which could help to address the perfectionist phenomenon seen in medicine as well as the high risk of burnout among physicians
Strategy 4: Restore Meaning and Joy to Patient Care
Dermatologic and aesthetic care can have a significant effect on patients' quality of life. Physicians suffering from burnout can lose sight of the role they play in changing lives. The authors advocate sharing your success stories with other physicians and focusing on fulfilling patient encounters, developing meaningful longitudinal patient relationships and, through these encounters, reminding yourself why you chose to become a physician in the first place.