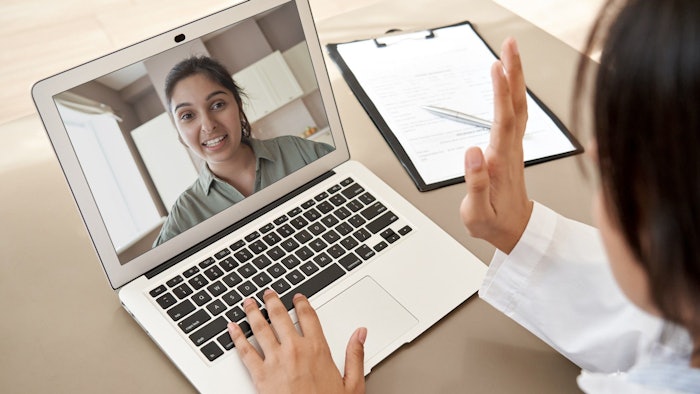 A survey of 720 healthcare providers (HCPs) located in the United States, the United Kingdom, France, Germany, China and Japan, conducted by Accenture sheds new light on how the pandemic is affecting the practice of medicine as well as relationships between HCPs and pharma.
The pandemic has shifted the daily operations of HCPs to more virtual interactions with both patients and pharma companies. According to this survey and the results of a patient survey, which included 2,700 respondents and was released by the company last month, both HCPs and patients see great value in more virtual interactions. In addition, HCPs view pharma companies as much more helpful now than before COVID-19, though they feel their reps are struggling to understand the true impact of the pandemic on physicians' practices.
Overall, 78% of HCPs saw a decrease in the number of patients visiting their practice during COVID-19, and 36% of patients asked to be treated remotely. More than 60% of HCPs value self-administration methods for patients and tools for remote monitoring, and 82% of HCPs have seen pharma companies change their communications to include support that meets their most pressing needs.
Social distancing guidelines are the driving force behind virtual visits with sales reps as more than 40% of HCPs said they are restricting who can enter the office for professional reasons (no pharmaceutical reps) with 28% planning to implement these changes permanently.
Prior to COVID-19, 64% of meetings with pharma sales reps were held in person. During the pandemic, this shifted to 65% of meetings held virtually, consistent across therapeutic areas.
Interestingly, most HCP's (61%) said that they are interacting with sales reps more than before COVID-19, but 57% say they want sales reps to have a better understanding of their needs and expectations now and after the crisis.