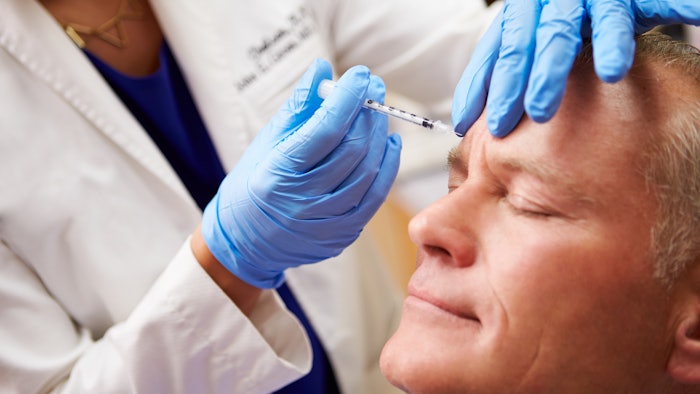 The demand for botulinum toxins has increased worldwide. According to a report published by Fortune Business Insights, titled "Botulinum Toxin Market: Global Market Analysis, Insights and Forecast, 2019-2026," the market was valued at $ 4,490 million in 2018. Fortune Business Insights states that the market will reach $8,309 million by 2026, exhibiting a CAGR of 8.0%.
Fortune Business Insights has identified increasing demand as one of the primary factors that are contributing to the growth of the global market, followed by anticipated regulatory approvals in therapeutic indications and new products.
Key Indicators:
In June 2019, the South Korean company Huon Global announced the launch of Liztox, a botulinum toxin in Korea for the treatment of moderate to severe glabellar wrinkles, with plans to extend its sales of Liztok internationally
In February 2019, the U.S. FDA approved Evolus Inc's cheaper alternative of botulinum toxin for the treatment of frown lines
The report notes that, overall, the rising demand for improved aesthetic appearance has created a subsequent demand for botulinum toxin procedures around the world. As far as therapeutics are concerned, the botulinum toxin holds massive potential with more than 100 approved botulinum toxin-associated therapeutics existing in the market. Besides currently approved methods, there are a host of therapeutic procedures that have lined up for clinical trials. The aforementioned factors will favor growth of the global botulinum toxins market in the forthcoming years.
Botulinum Toxin Market Companies:
US WorldMeds, LLC (Solstice Neurosciences, LLC)
Lanzhou Institute of Biological Products Co., Ltd.