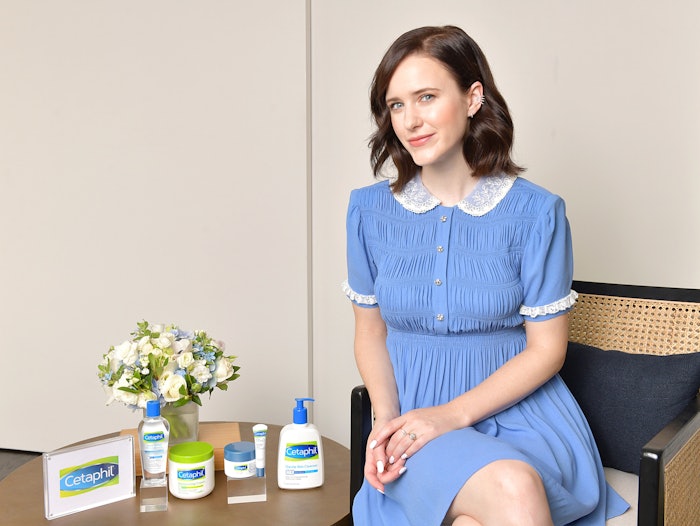 Cetaphil has announced that award-winning actress and star of The Marvelous Mrs. Maisel, Rachel Brosnahan, will continue to be the face of the skincare brand. Galderma's Cetaphil line is specially formulated for sensitive skin types.
In addition to her role as spokesperson for the brand, Brosnahan will act as creative consultant for Cetaphil's new "Up Close and Sensitive" digital campaign. In the video series, Brosnahan will take consumers through her personal sensitive skincare journey, as well as showcase products for all skin types that meet the needs of women with sensitive skin.
"Our ongoing partnership with Rachel is all about reaching women like her, who want a healthy, simple routine that fits the needs of even the most sensitive skin," says Michael Sabbia, marketing director of Cetaphil. "We recognize that consumers with sensitive skin want to find products they trust, and we believe this new campaign will help bring those people to the brand and provide them with gentle yet effective solutions for a range of skin concerns. We are very happy with how this genuine relationship continues to evolve."
The video series can be can be found on Cetaphil's website and on their Amazon storefront.