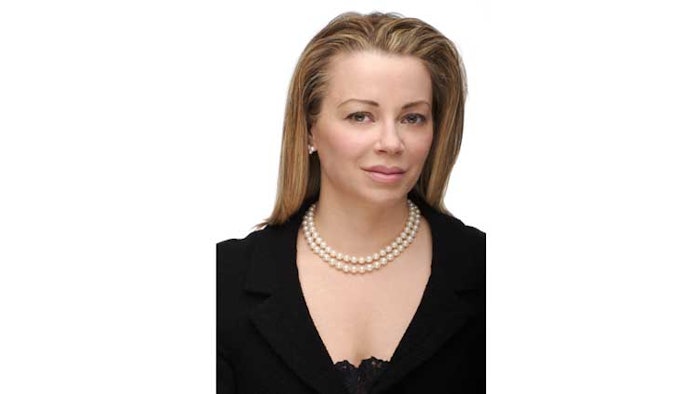 Lisa Zdinak, MD, is working with BTL to educate providers on the Emtone Cellulite Treatment. The company asked her to join them as a trainer and educator, due to her research on the use of sequential radiofrequency energy and acoustic wave technology to reduce the appearance of cellulite.
Dr. Zdinak customizes individual anti-aging protocols for her clients, which include Emsculpt muscle sculpting, Thermage nonsurgical face and body lifting and cellulite treatment, carboxytherapy for stretch marks and dark undereye circles, Botox Cosmetic for the correction of forehead wrinkles and frown lines and more. Dr. Zdinak also offers a variety of laser and light treatments such as Intense Pulsed Light (IPL) photofacials, laser skin resurfacing and radiosurgery.
Emtone is the first FDA-cleared medical device to treat cellulite, with the simultaneous delivery of two powerful body shaping technologies: monopolar radiofrequency skin-tightening and cellulite busting "target pressure energy" [formerly known as "acoustic wave therapy" or "AWT"].
"The new Emtone device granted my wish for the simultaneous delivery of these two powerful body shaping technologies. The simultaneous delivery of RF and targeted pressure energy led to improved outcomes and faster treatment times for my patients," said Lisa A. Zdinak, M.D.
Emtone can be safely used on all skin types, with no skin color restrictions.
Clinical studies demonstrate that Emtone is 64% more effective than standalone cellulite treatments for building elastin, and 59% more effective for building collagen. Emtone was also 50% faster than standalone therapies with a 90% rate of patient satisfaction.
Most patients undergo four treatments of Emtone therapy scheduled once or twice a week. A treatment typically takes about 20 minutes depending on the area. Patients have reported improvements after a single treatment session.
Emtone joins Dr. Zdinak's arsenal of body shaping devices including:
Emtone [combined monopolar radiofrequency + acoustic wave therapy] for cellulite reduction
Emsculpt [High Intensity Focused Electromagnetic energy] for building muscle and reducing fat]
ExilisUltra [combined monopolar radiofrequency skin-tightening + Ultrasound] for fat-shrinking and circumferential volume reduction
Acoustic Wave Therapy [AWT] for cellulite reduction and eliminating isolated fatty tissue.
Exilis + AWT applied sequentially as combination therapy for cellulite reduction.
Thermage [monopolar radiofrequency] for skin-tightening in one visit
Carboxytherapy [carbon dioxide gas insufflation] for cellulite and fatty tissue reduction
Alma ST [infrared] skin tightening for people with metal implants and/or pacemaker