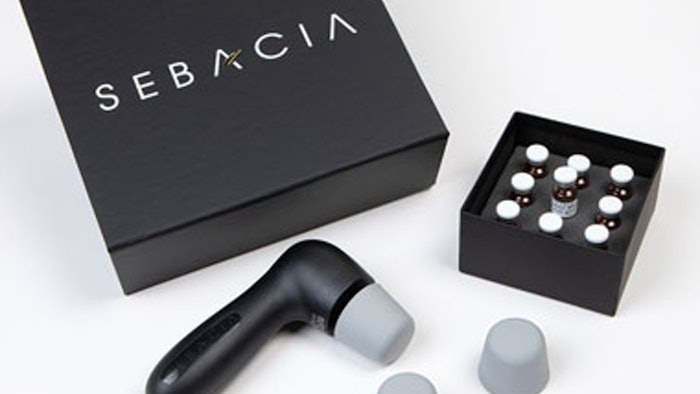 Hercules Capital, senior lender to Sebacia, has taken over the company's assets and retained Gerbsman Partners to solicit interest for the acquisition of all or substantially all of the assets of Sebacia, according to a November 30, 2020, announcement by Gerbsman. 
Sebacia Microparticles are applied topically and irradiated with a 1,064 nm laser for the treatment of inflammatory acne. The light emitted from the laser is absorbed by the gold microparticles causing them to heat up, causing thermal injury to the sebaceous glands.
Data from a real-world study, presented at the 2019 American Society for Dermatologic Surgery (ASDS) 2019 Annual Meeting, showed that improvement in inflammatory acne lesions is maintained two years after treatment. For the study, patients were prescribed a two- to four-week course of topical retinoid followed by three weekly in-office treatments of Sebacia Microparticles at commercial centers. The clinical results out to two years demonstrated:
92 percent average acne inflammatory lesion count (ILC) improvement at 24 months compared to baseline.
77 percent of patients were acne medication-free at 24 months.
9 percent of patients received a topical acne drug and only 14 percent received a systemic acne drug during the follow-up period.
There were no serious or unanticipated adverse events.